It is the last day of Fall fashion week! (tragedy of tragedies!!) You WILL join me for a Spring or Summer week in the not-so-distant future, won't you?
Today I am posting my day & night looks. Same shirt, two different ways to style it.
I pinned my hair up today. I love having this length of hair because I can wear it short or pin it up and wear it "fake long". haha. I am in the middle of growing it out, though, so hopefully I won't have to fake it for too much longer. My hair grows at the rate of approximately one quarter inch per eternity.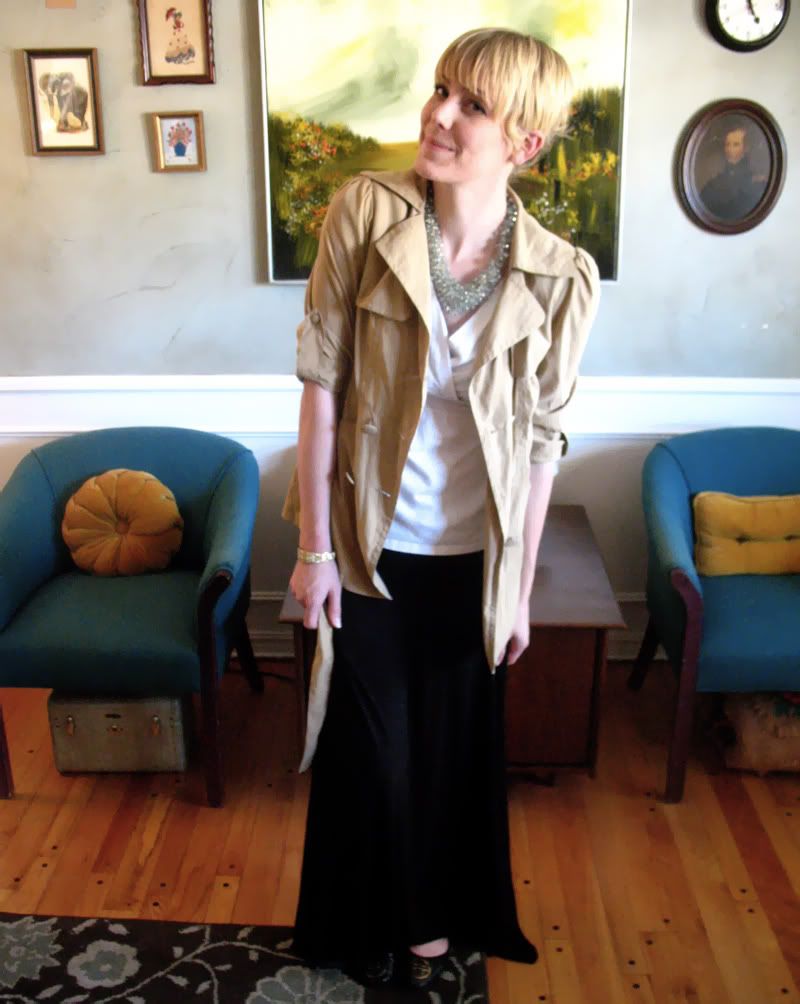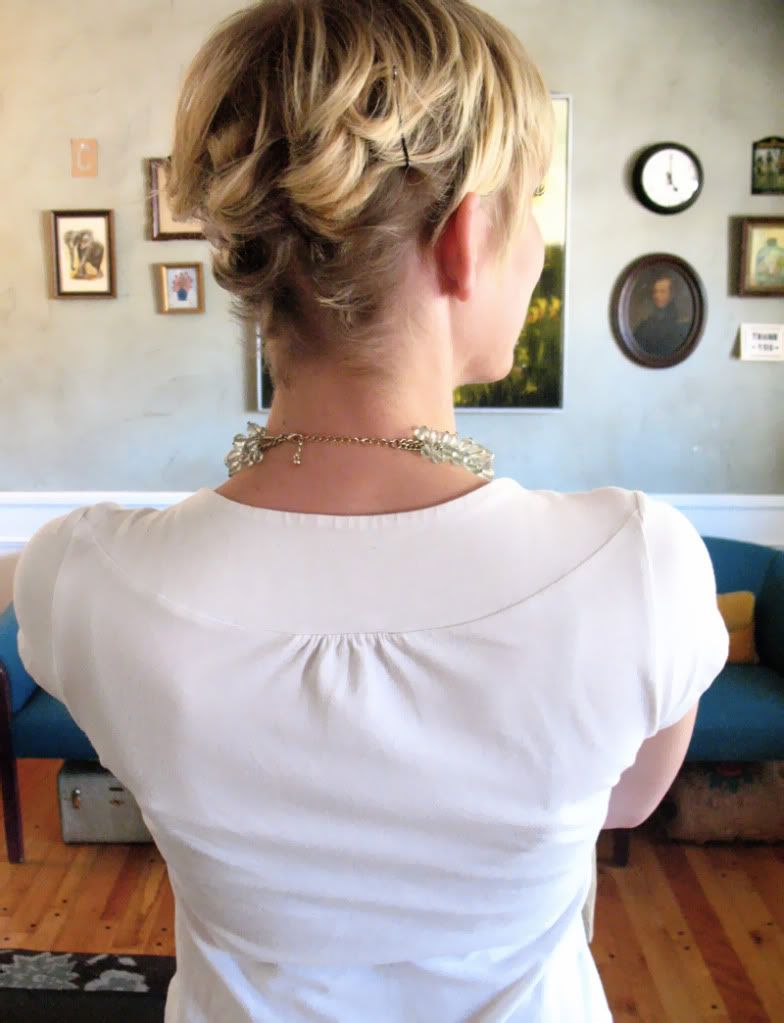 day look:





top- Harold's, thrifted




trench- Forever21




necklace- Forever21


bracelet- vintage thrifted


skirt- Target maxi dress




gold medallion ballet flats- thrifted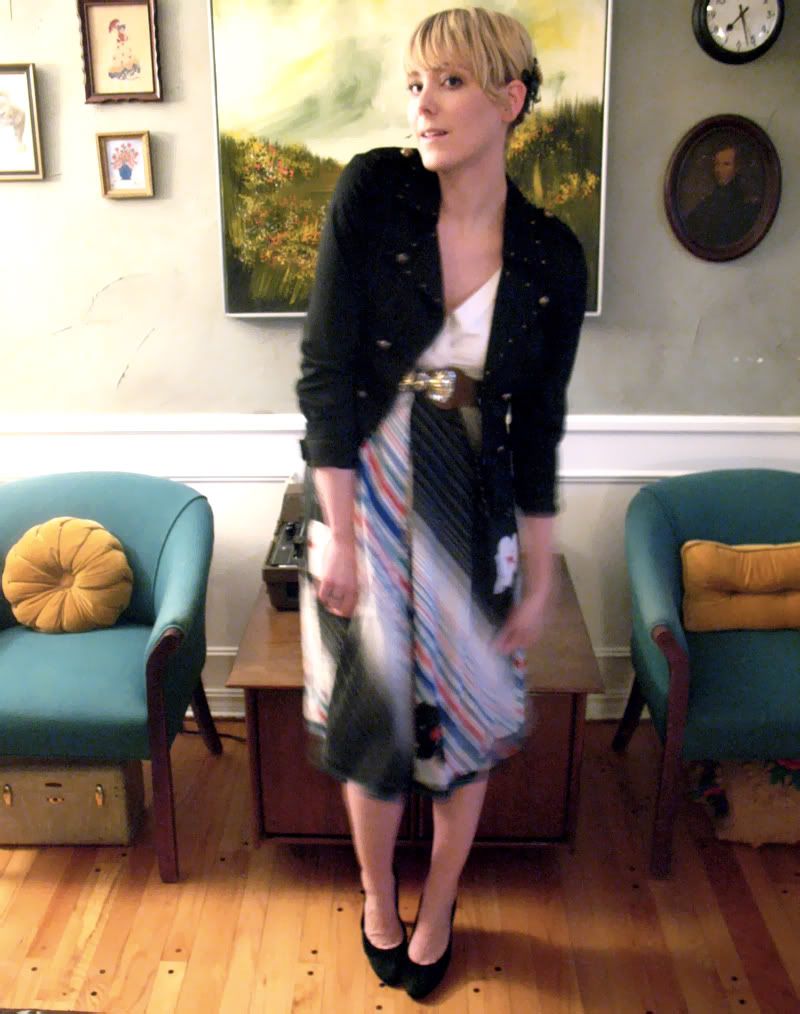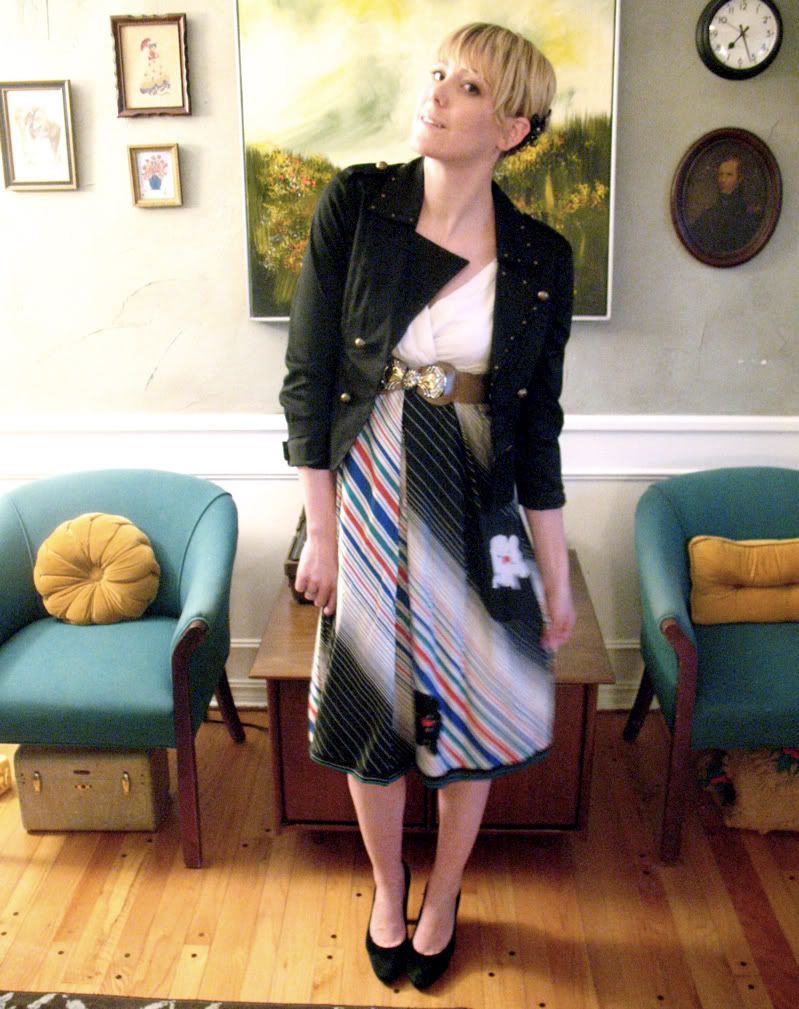 night look:



jacket- thrifted
belt- vintage thrifted
skirt- vintage thrifted
heels- thrifted


Once again, you all are spectacular, spectacular!! Thank you so much for making this week a huge success!
I will be drawing a name for the winner of the $45 ModCloth giftcard on MONDAY, so stay tuned!!
Oh, I hope it is
you
! ;)