Woo hoo! You ladies are looking fan-freakin-tastic in your Fall outfits!!!
I wanted to leave book-length comments on all your pretty looks! hahaha.
Here's my outfit for Sunday: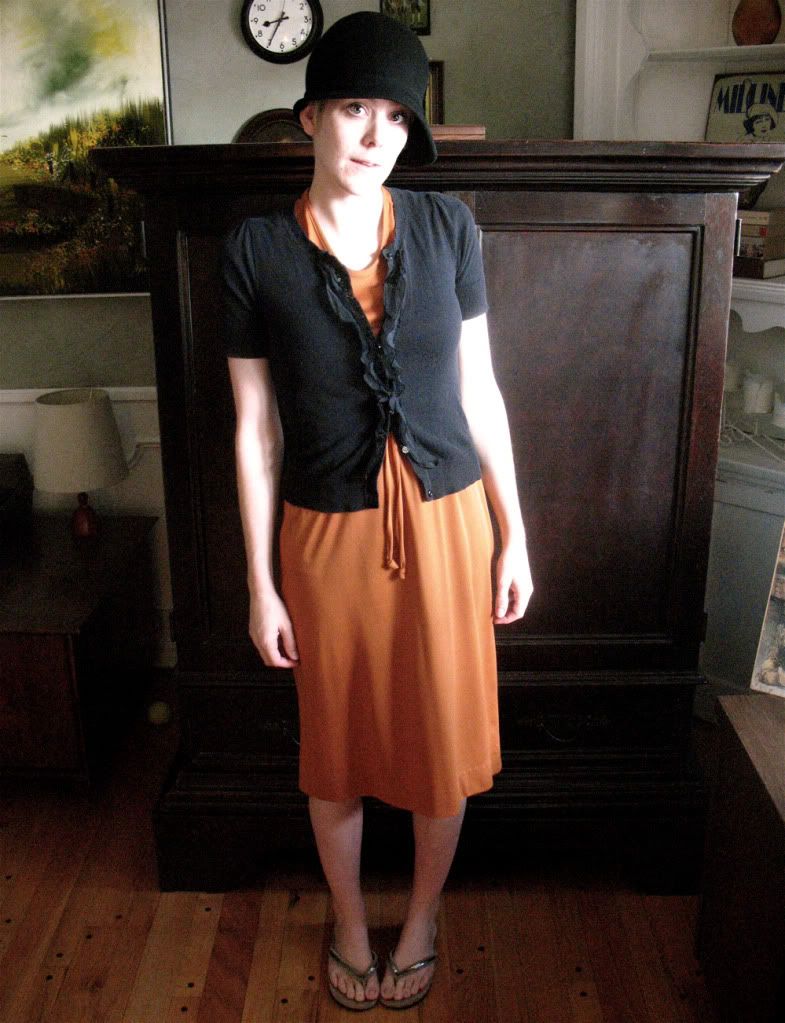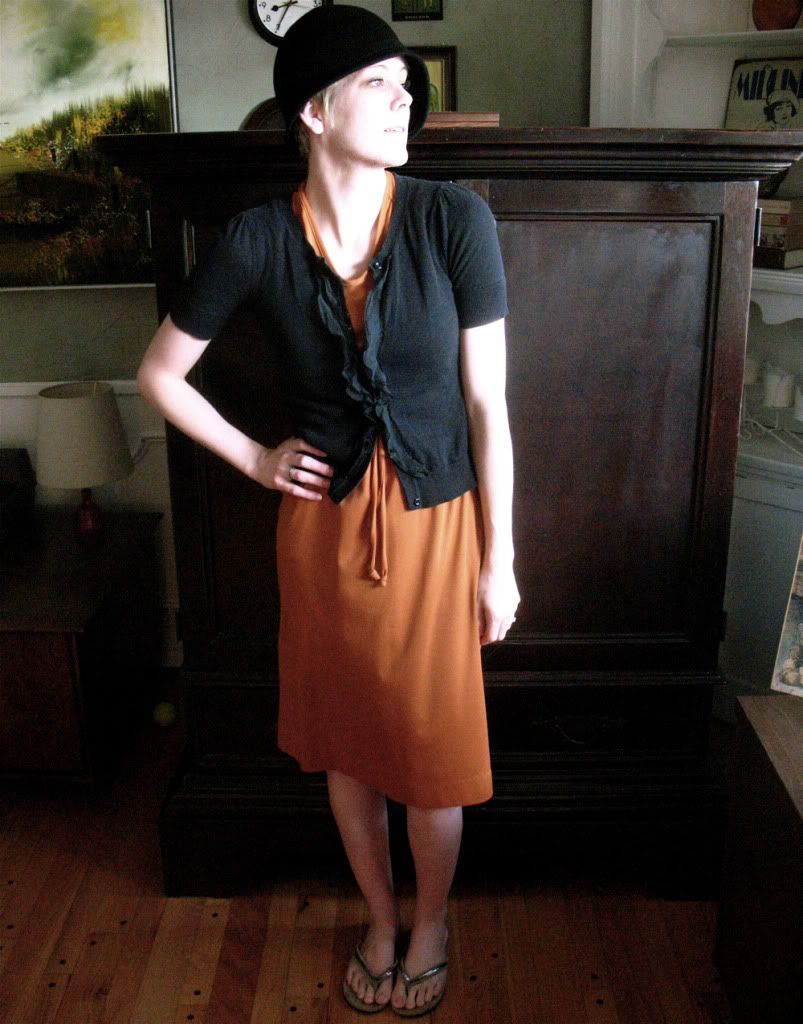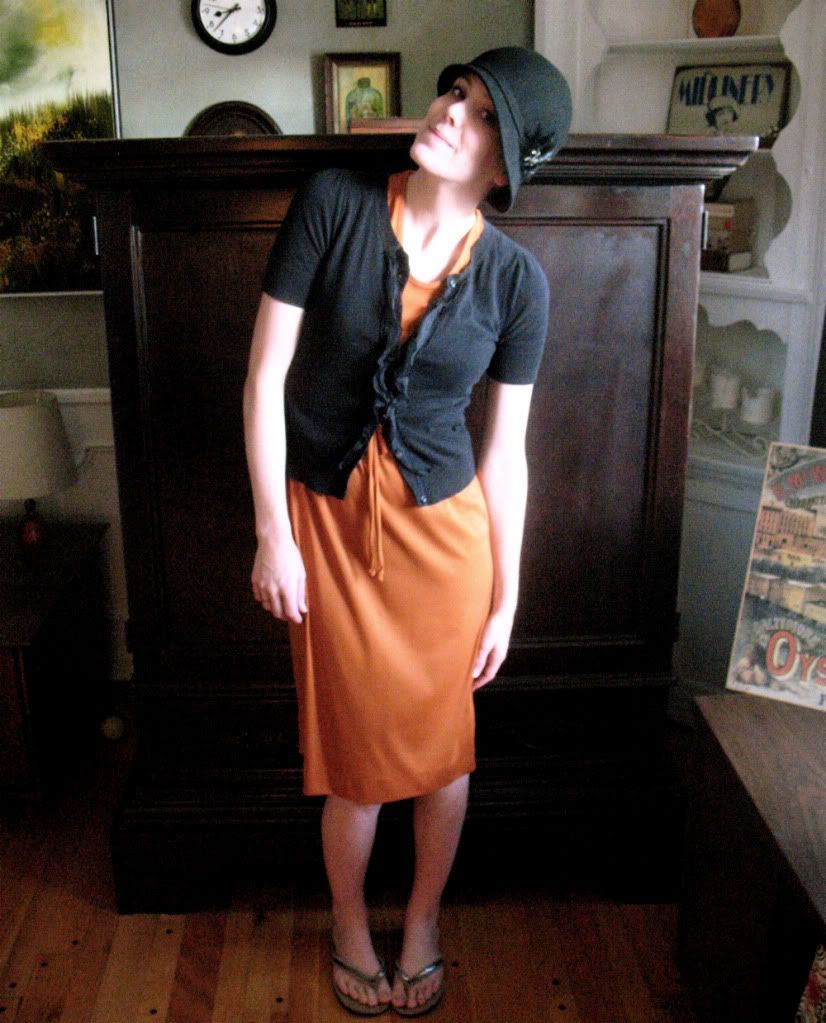 Hat- thrifted
PUMPKIN Dress- Vintage, thrifted
Cardigan- Forever21
Sandals- Target
This armoire was awkwardly in my living room for a coupla of weeks after we found the
$2 credenza
at the thrift store that replaced it. Thankfully, we sold the armoire a few days ago so it's no longer hovering in the corner of my life. ha. Thank you, Craigslist!
Now it's your turn! Fall Fashion Day 2... hooray!