** I am very sorry that the linkytools site I have been using for our link-up has been so troublesome! Some of you have had issues linking and other times the whole thing disappears. I will try to find a more reliable service for our next fashion week! Thanks for your patience. xoxoxo **
------------------------


Today was a busy day! One of the first things I had to accomplish was returning the *very* late books to the library with two boys in tow. I had to pay $19.20 in fines! hahahahaha.
oh, me.
I kept things simple since I knew I would be lugging 2-3 squirmy boys around town all day.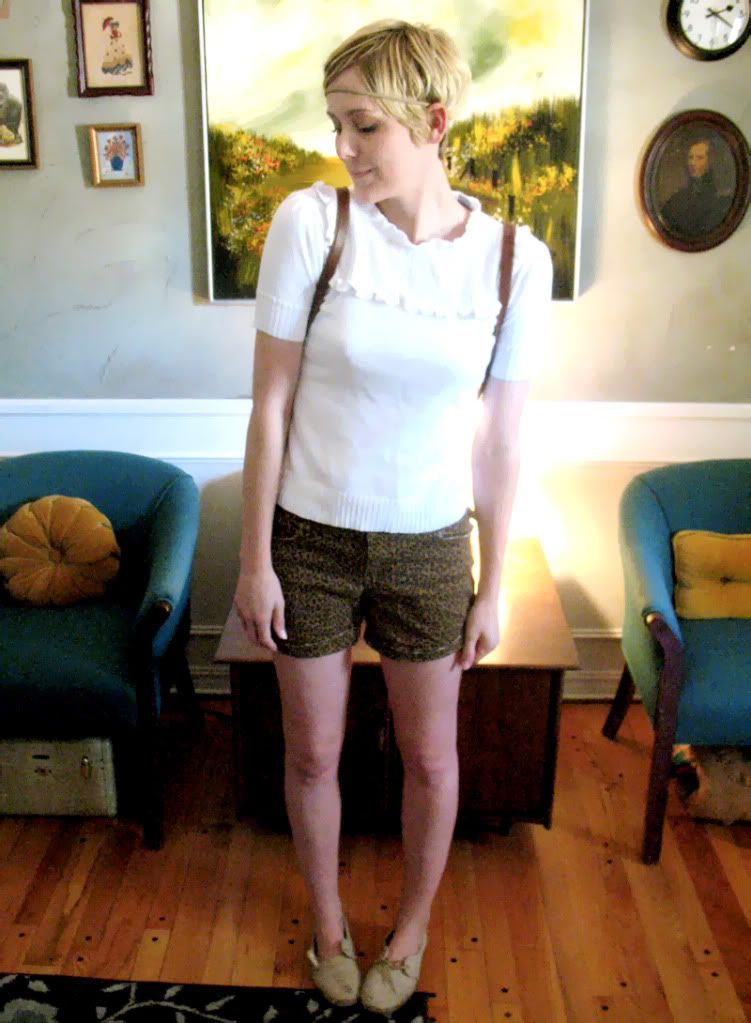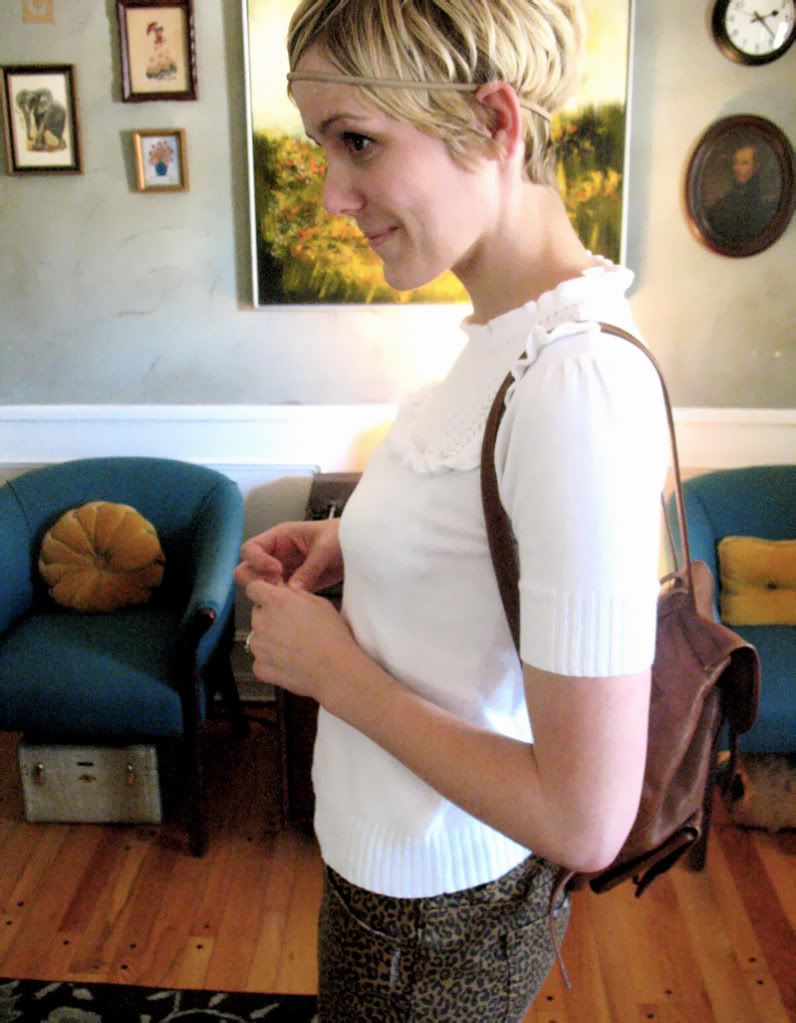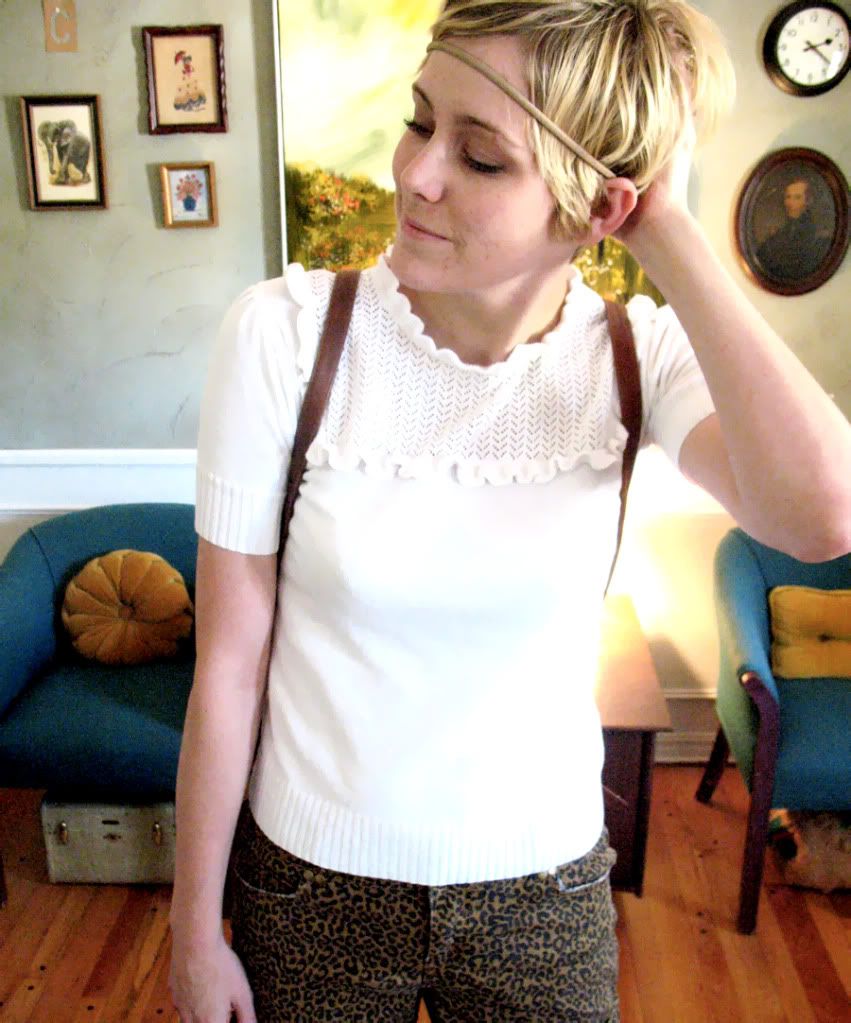 Headband- Gift from friend
Ears- my favorite thing about my head. (I have a thing for ears. I think girls with big ears are GORGEOUS!)
Sweater- thrifted
Backpack- vintage, thrifted
Shorts- F21
Holey Shoes- Grasshoppers by KEDS, thrifted (and missing a shoelace.)


I loved reading your stories about complimenting people yesterday. After reading some of your posts, I just wanted to run out my front door and start complementing everything that moved! haha. I actually followed a SUUUUPER cute pregnant girl around Target for a little while until I could catch up to her and tell her how beautiful she was.
Mayhaps I am being a bit too zealous with my challenge?
Mayhaps MY BUTT. This is fun!
;)
Tomorrow is our last day!! (Pretend I am not weeping.) I have been having an insane amount of fun doing this with all you ladies this week. Again, thank you so much for being such QUALITY human beings. I adore you all.