Consider me inspired. By YOU!!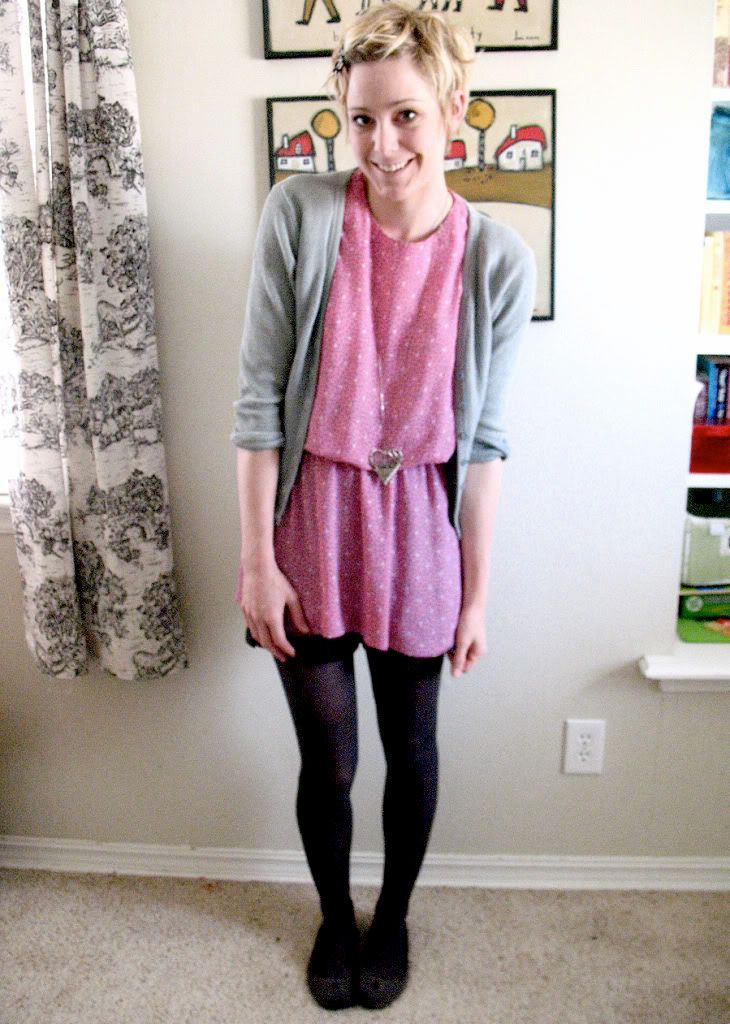 This dress is a new favorite of mine because it is easy and colorful! I bought it at a thrift store recently and it had a really long skirt on it, so, as I always do, I cut it shorter. Somehow I ended up cutting it much shorter than I wanted, though, and it was no longer a dress, but more like a long blouse. I was pretty bummed until I started playing with it and pairing it with shorts and skirts and leggings. Now, I think I like the short length more than if I had kept it longer! Hooray!

It's more versatile this way! Or something!




Here's a view of the pretty sleeves.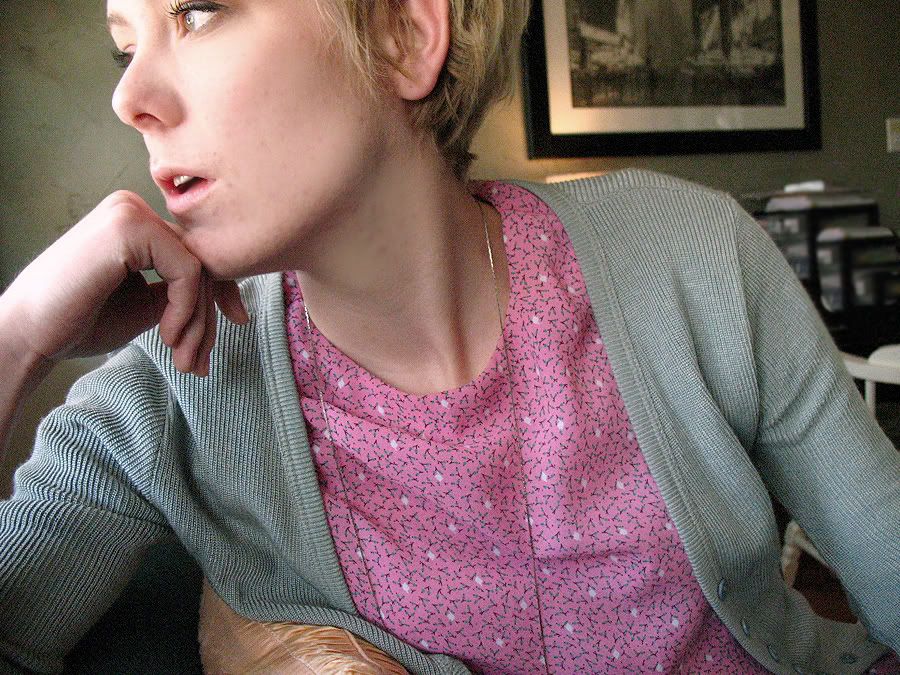 It has a super cute print: little black branches with turquoise berries and tiny white leaves on it. Me loves.
I never ever wore pink until just recently. I thought it washed me out too badly. But, I find myself loving it all of the sudden! So strange. Maybe I'm finally growing out of my tomboy stage. ahaha.
Blouse- vintage Lady Carol of New York, thrifted
Cardigan- Vintage thrifted
Gray Shorts- Charlotte Russe? I think?
Gray tights- thrifted
Gray Flats- Old Navy
Heart Necklace- Thrifted
What are
you
wearing this fine Wednesday, the last day of March?