So, I was a bad fashion week hostess and didn't get around to taking pictures of my outfit until later when my husband got home and we were in the midst of dinner/playtime/bedtimes for the kids.
I asked Chris to snap my picture while I was cooking dinner, so here's what you get! haha.

A pretty basic outfit for today...

White ruffle sleeve tank top: thrifted
Black skinny pants- Ross
Apron- thirfted
Mutilated fascinator (AGAIN)- Ross
necklaces- vintage


The vintagey tin signs above my stove are form when Chris and I got married. We had vintage tin signs and bowl of citrus fruit on each table with white flowers and tea lights.
So pretty...
Pardon my lack of real outfit posting today... I guess "real life" got in the way! hehe.
Speaking of "real life", here they are: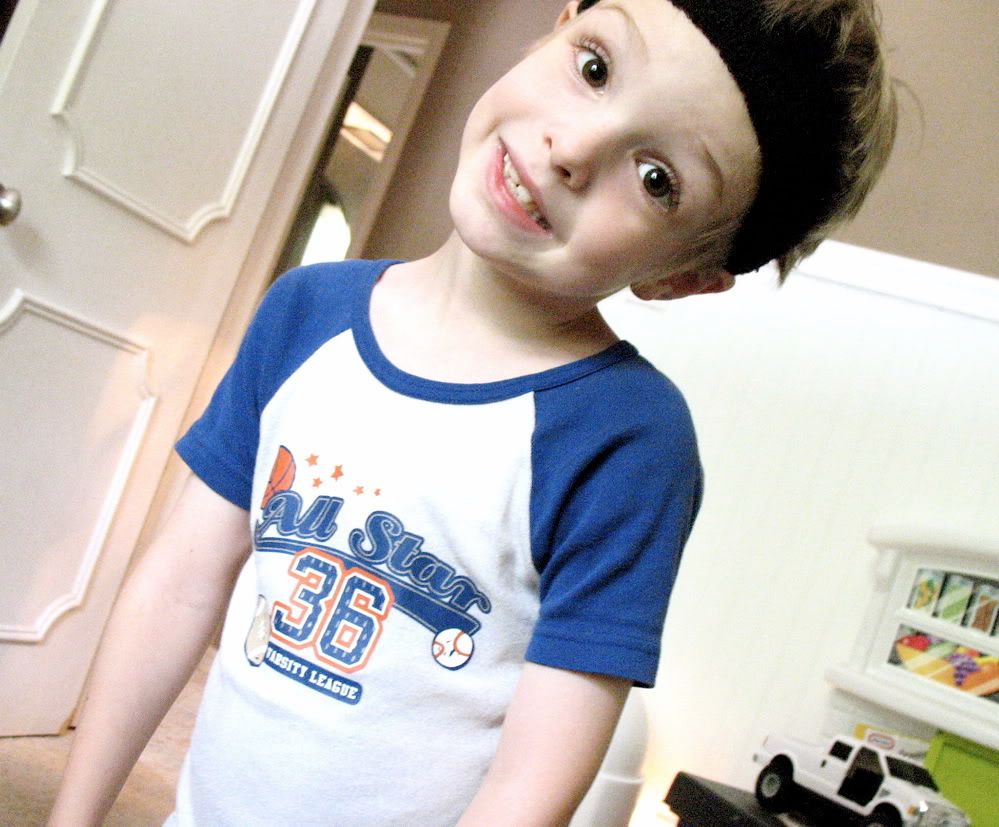 I am so sad that tomorrow is the last day!! Boo to the Hoooooo!