***LINK LIST IS FIXED NOW, sorry about that!***
Oh, it is the saddest of days... the end to another fun filled fashion week! I wish we all lived in the same city so we could get together and get all dolled up and celebrate together. Wouldn't that be FUN?
For the last fashion day post, I am posting some shots from a fashion photo shoot I did a couple of months ago (WHY AM I GROWING OUT MY HAIR AGAIN?!? Aggh! I like it short in these pics!) with my oh-so-amazing photographer friend, Crystal Miller. We had such a blast taking these, and with Crystal's natural eye and love of fashion, we came away with some great photos! We took shots of four outfits that day-- one for each season. (I'm only posting the Summer one here today because even the THOUGHT of looking at myself in a WINTER outfit in this triple digit heat makes me want to go hug a glacier. And cry.)
We took these in a local boutique that my friend Lindsay owns called
Collected Thread
. If you live in the Oklahoma City area, you MUST GO THERE. It is so awesome and cute and fun- and they have great locally handmade baby items too! It's the perfect place to find a unique and thoughtful gift for anyone, really.
So here it is, my last Summer Fashion Week outfit... thank you ALL for playing along with me. I will annonce the winner of the Forever21 Gift Card within the next couple of days!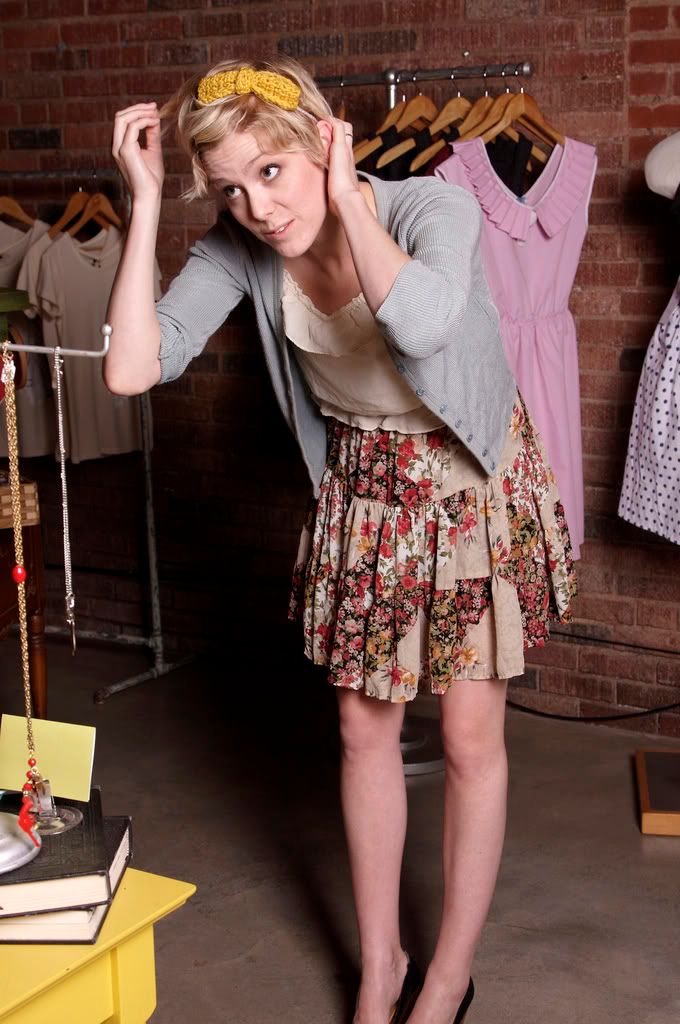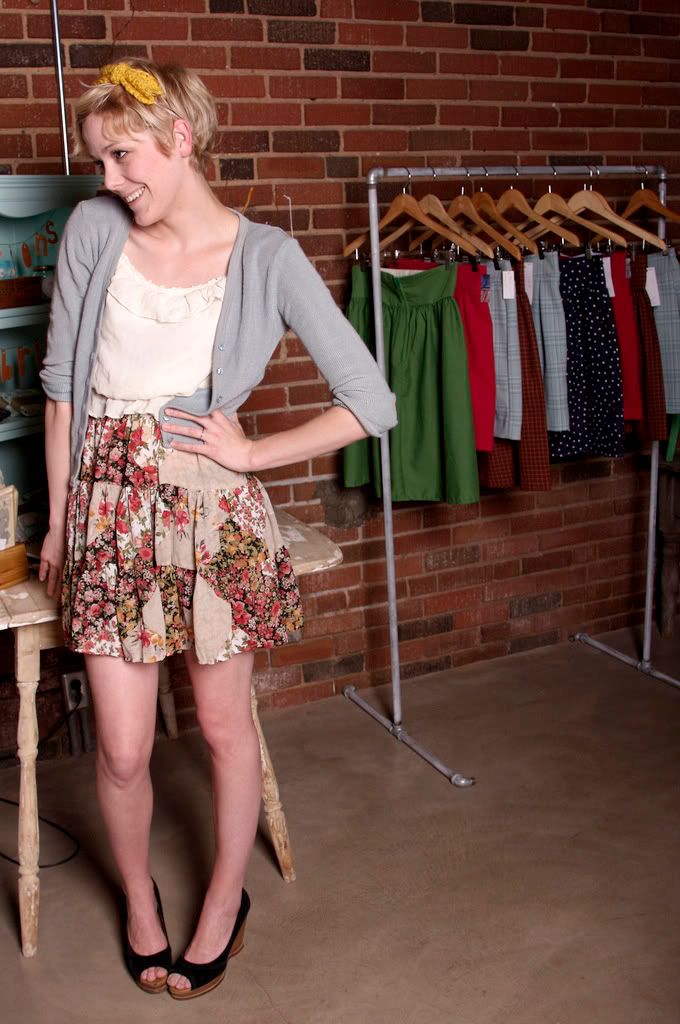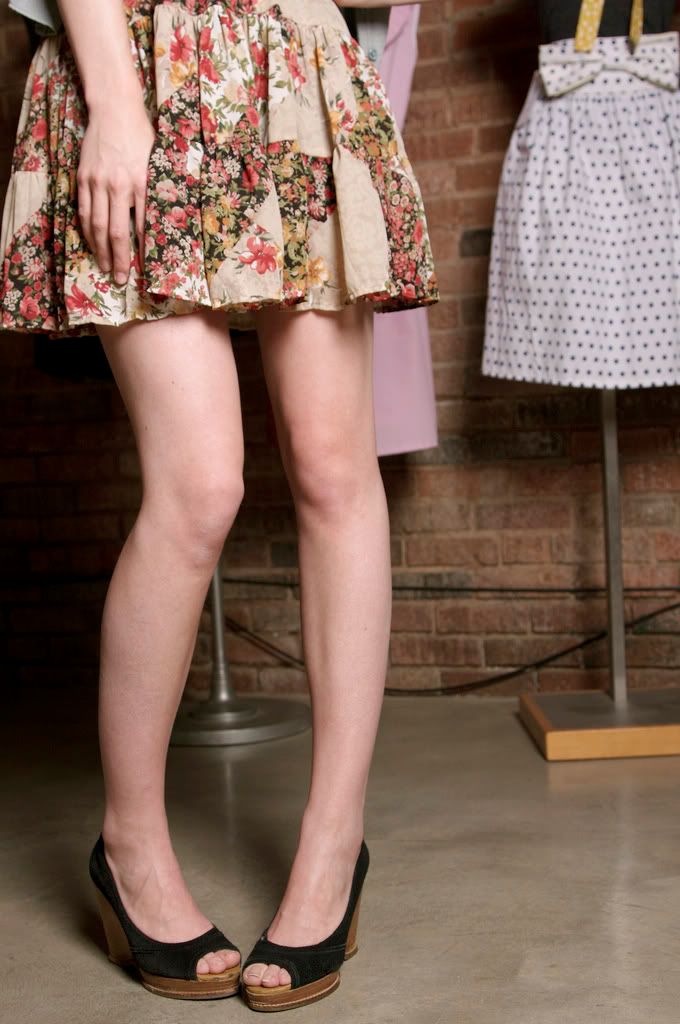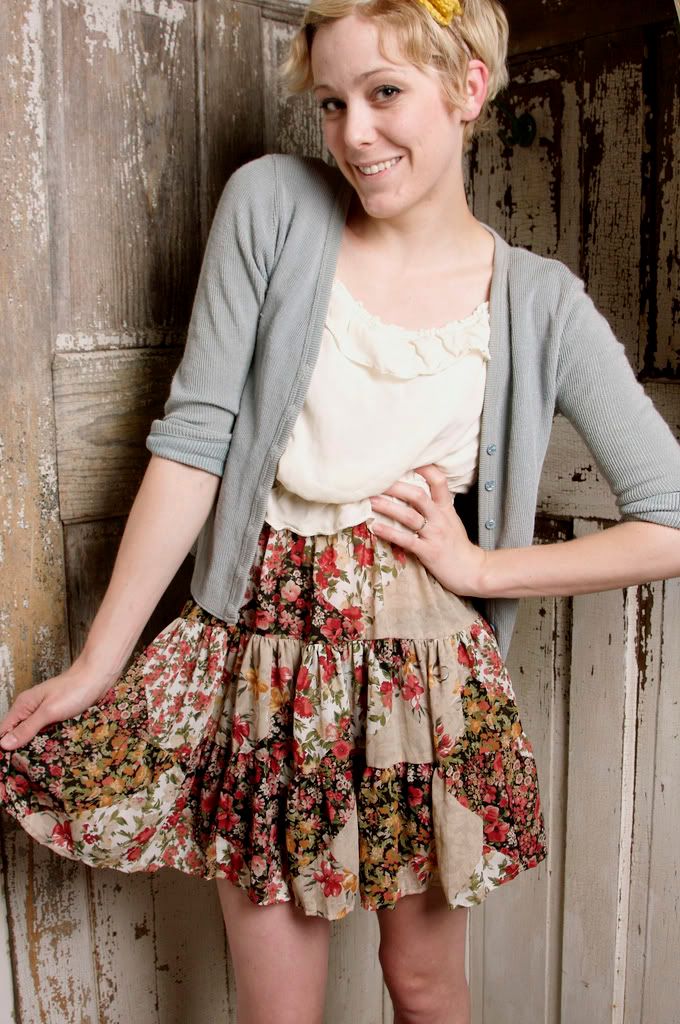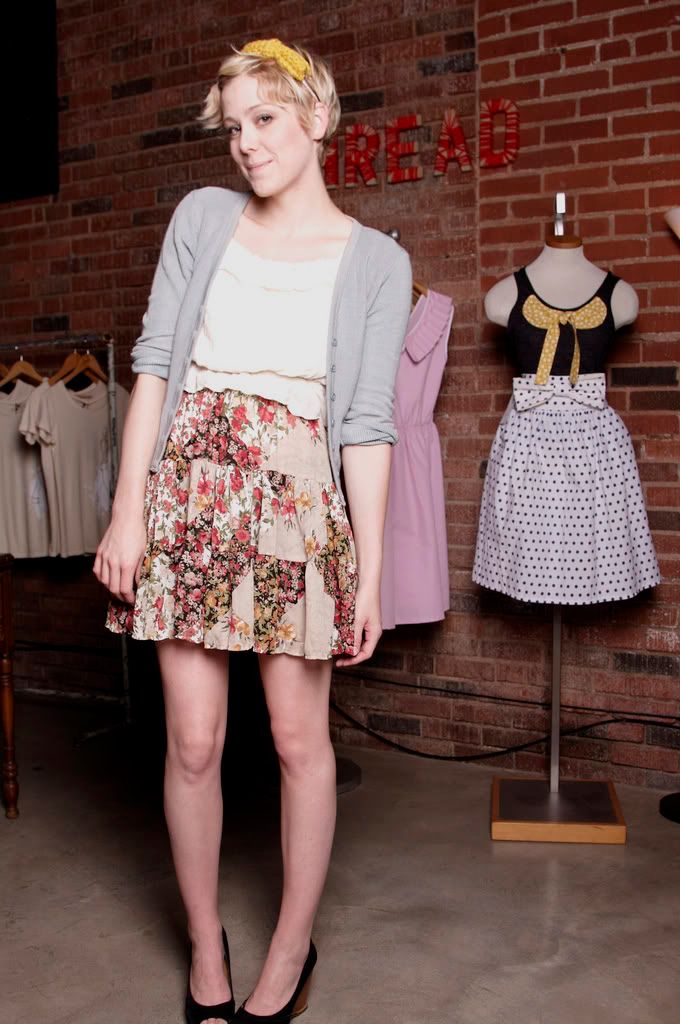 Yellow Bow Headband- From COLLECTED THREAD
Cardigan- thrifted
Cropped Ruffle Blouse- thrifted
Vintage 80's Skirt- thrifted
Wedges- Steve Madden, thrifted
I will miss doing these fun fashion posts with you all, and I feel kind of like I am saying goodbye to a group of friends, but then I remember that HEY! We're not going anywhere, right? So keep in touch you all!! And don't worry-- we'll do another fashion week again next season!
I've been really touched by some of you sharing how much this week has helped you... from boosting your confidence to making you feel more like 'yourself' to bringing a sense of community... all these things are good and I hope you can take those feelings away from this week and knit them into your everyday life. Because you all are amazing, generous, and kind, and too many of us walk around feeling like we're 'sub par' every day, you know?
So, let's all lift our chins, square our shoulders, and remember to speak our kindnesses boldy.
Oh, and of course, look GOOD while we're doing it.
hehe.
xoxo