I was totally inspired by Paige yesterday and I had to try and recreate a headpiece like hers! I took some scissors to a fascinator that I had lying around (shown here) that I never wear anymore, and... ta-da! New hair flair!! Thanks for inspiring me, Paige! :)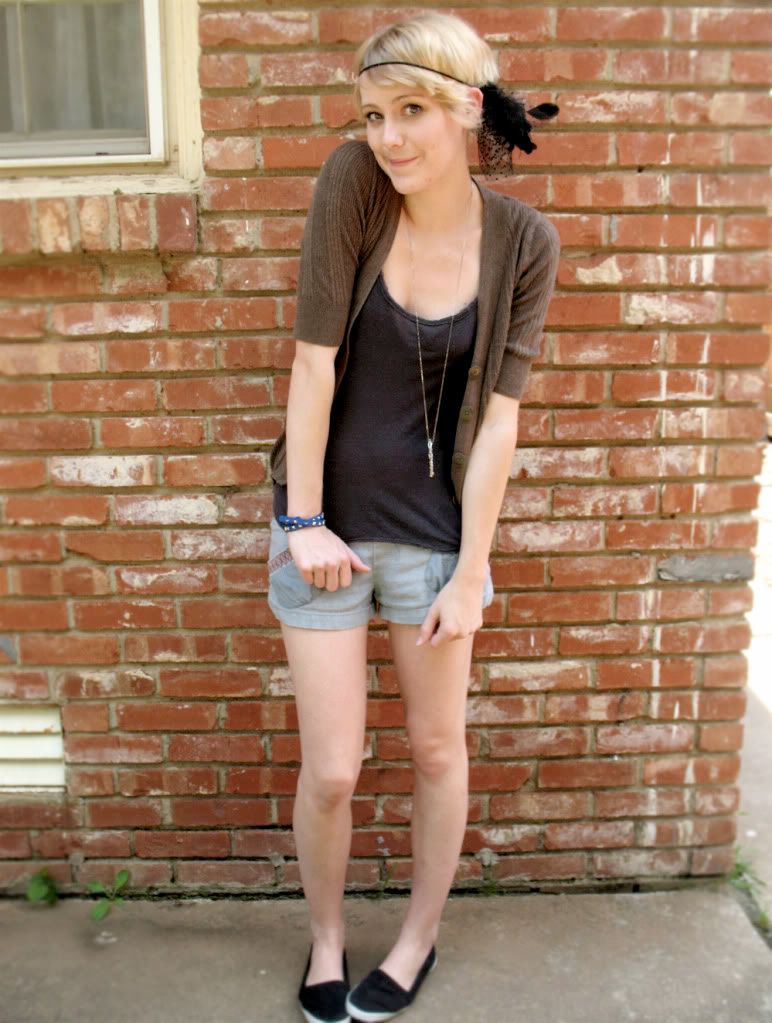 Mutilated Fascinator- from Ross
Cardigan- Thrifted
Tank top- thrifted
Shorts- Free People, thrifted
Shoes- thrifted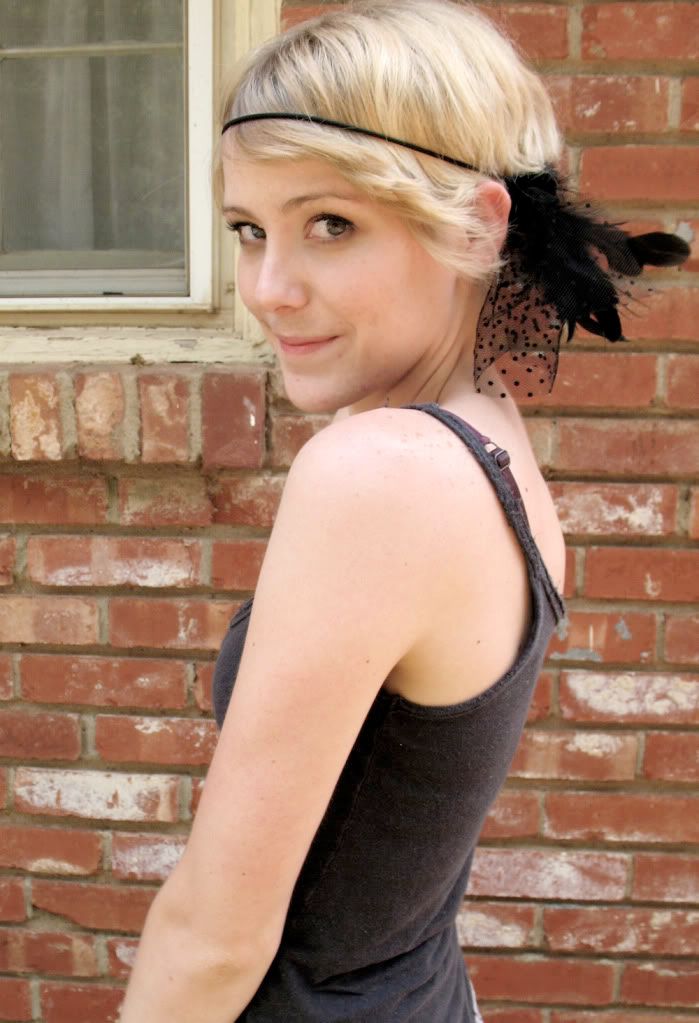 I just have to say that I am so thankful to you guys for playing along with me for Fashion Week so far! I am having so much fun, and it is only because of YOU and your ocean-sized sweetness! You guys are QUALITY. For realz.

We girls need to learn to compliment each other more, am I right? You all have been SO amazing about that this week. Why don't we do it more often?? In every day life?? Face-to-face? It makes the world brighter. For the complimenter AND the complimented!

I feel inspired by you guys, is what I'm saying. Thank you.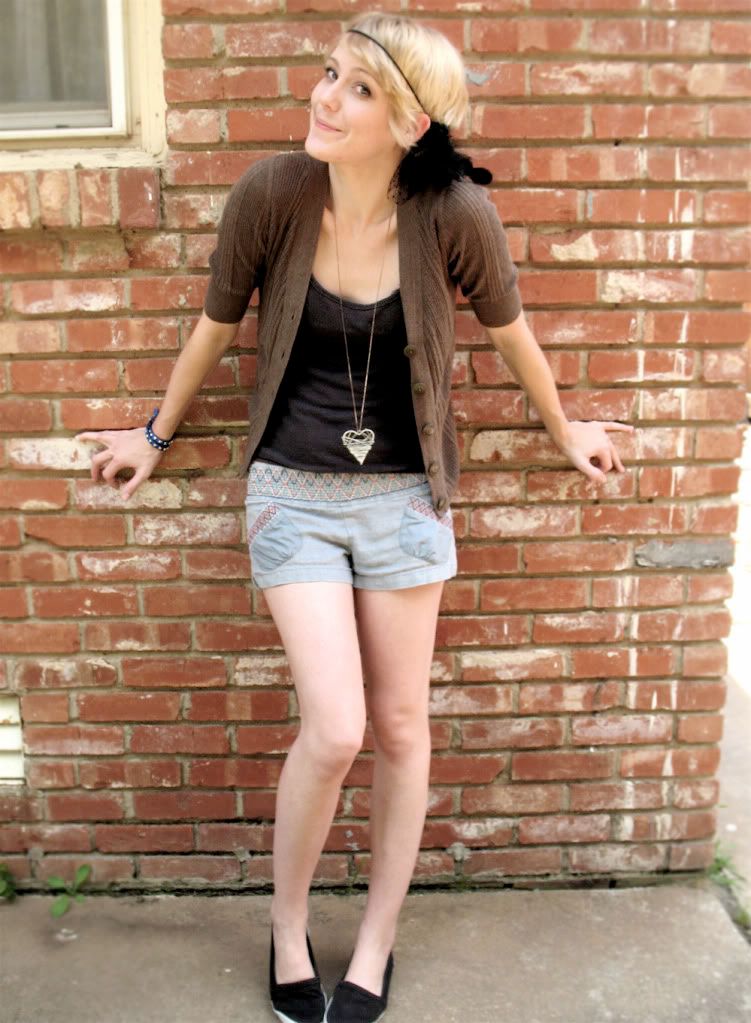 Only two more days left!