Aaaand, they're off!
I am so excited about our Spring Fashion Week!! I can't wait to see what outfits all you cutie patooties put together. This is going to be suuuper fun!
Here's my first outfit: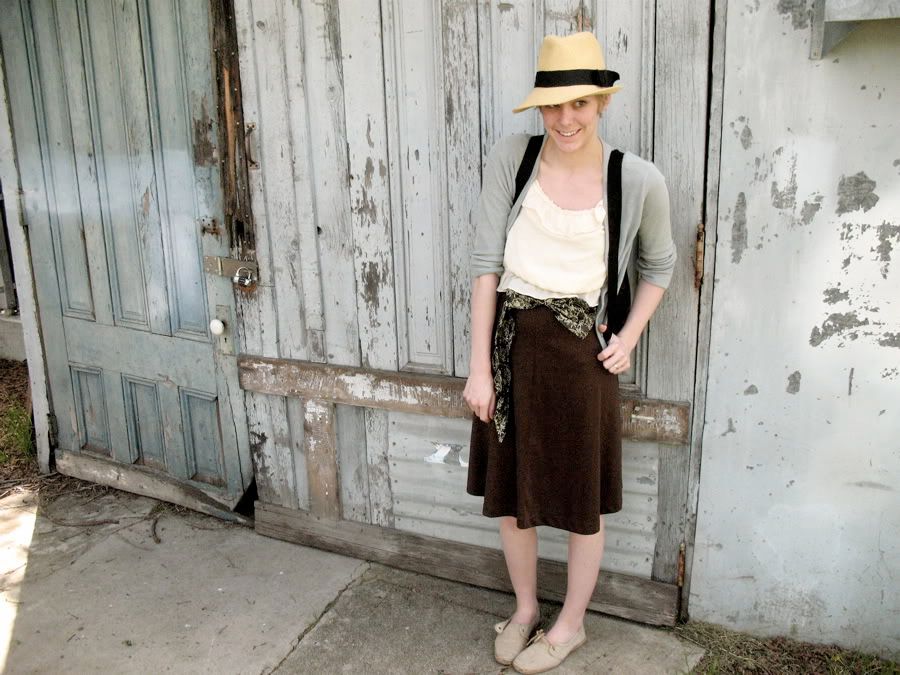 I wore this in California a few days ago and I loved it.
Cropped ruffle blouse- Express, thrifted.
Vintage skirt- thrifted
Robin's Egg blue Cardigan- thrifted
Grungy Grasshopper shoes- thrifted
Crazy Casino Vintage bow belt- thrifted
Hat- Forever21
******************************
So, now, here's what you need to do if you'd like to join in!
Post a photo (or a few photos) of your MONDAY outfit on your blog with a link back to this blog. Then add your Monday link in the box below. Your link will show up along with all the other links of those who are participating! (hit refresh on your browser if it doesn't show up right away.)
Then, take a look around at the other links! Leave them comments! Be encouraging! Make new bloggy buddies! Have fun! Be happy!
At the end of the week, everyone who has participated will be entered to win the super fun giveaway prize! Each day that you post a look will be one entry for you. So, if you post all seven days, you'll have seven entries in the giveaway!
The prize? It's a....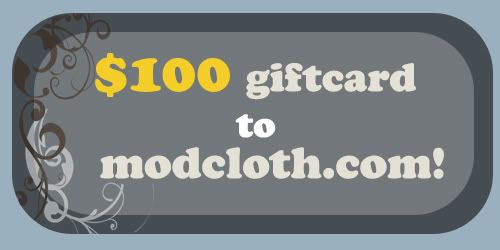 ModCloth is not sponsoring this Fashion Week or this giveaway, it is just my favorite online store and I wanted to give one lucky reader a chance to have a little Springtime shopping spree! Soooo... get postin', ya'll!
Let the fabulousity begin!!