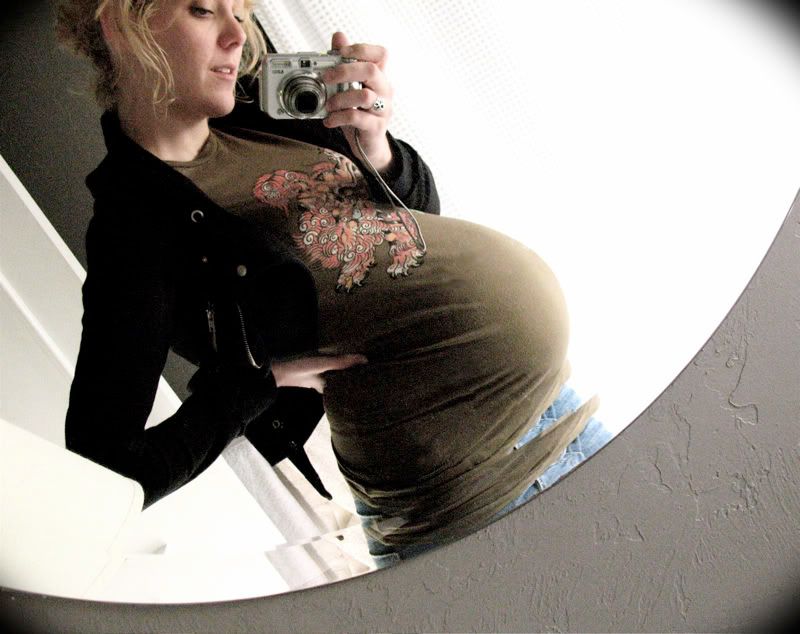 I'm still here... still feeling excited and like I want to meet my baby soon! This morning I woke up to the "show" (I'm trying to be discreet here, but if you've had a baby before you will know what I am referring to) and have felt pretty normal all day since then. I am just SO thrilled to know that my body has been busy without me even really knowing it. I am ECSTATIC to know that I am already at 3 cm... that's way more progress than when I showed up at the hospital (in pain) to have Ezra, and I have been pretty darn comfortable up to this point, so I'm over the moon! Go body, go! I am so proud of its progress.
I am feeling empowered and in awe of this process once again. Our bodies are unbelievable, aren't they? I am excited about the pain, the triumph, the
awakening
of labor. I am yearning to see my husband fall head over heels in love again... overcome by a boy no bigger than his forearm. A "David & Goliath" conquest played out before my very own eyes...
This baby has already accomplished much in his life without ever even taking a breath. In the throes of
loss
and suffocating
depression
...
A light! A light!
On the heels of God-induced
joy
came the knowledge of new life... almost like our little family had stopped in the desert to build an altar for what God had done in our hearts. A remembrance. A symbol of His goodness and love for us. A baby... and now he's almost here!
I'm praying that things will kick into gear sooner than later, but I am also well aware of the fact that this baby will get born at the EXACT moment he is meant to. It could be tonight, or it could be two weeks from now. My heart and my home are ready... the rest I will leave in Good Hands- The very same hands that have been busy slowly knitting this child together and stitching up my broken heart with strings of
golden thread
.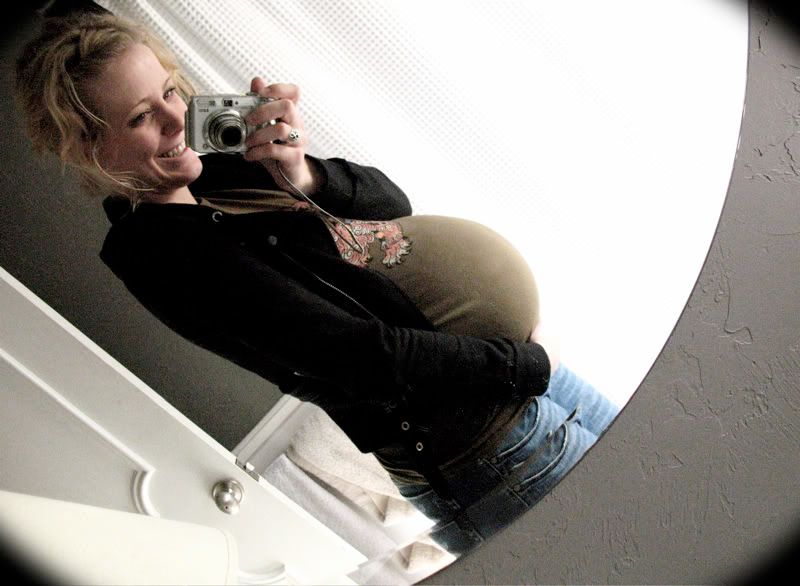 Oh, the anticipation and joy of it all! There's nothing like it in the world!