Ahhh! Bad Fashion Week Hostess! I am posting this link list three hours late today, I am so sorry. My littlest one has been really ill and I have not had a chance to get my Saturday post up until now.
Today is super casual. I need to go grocery shopping and take care of my wee one.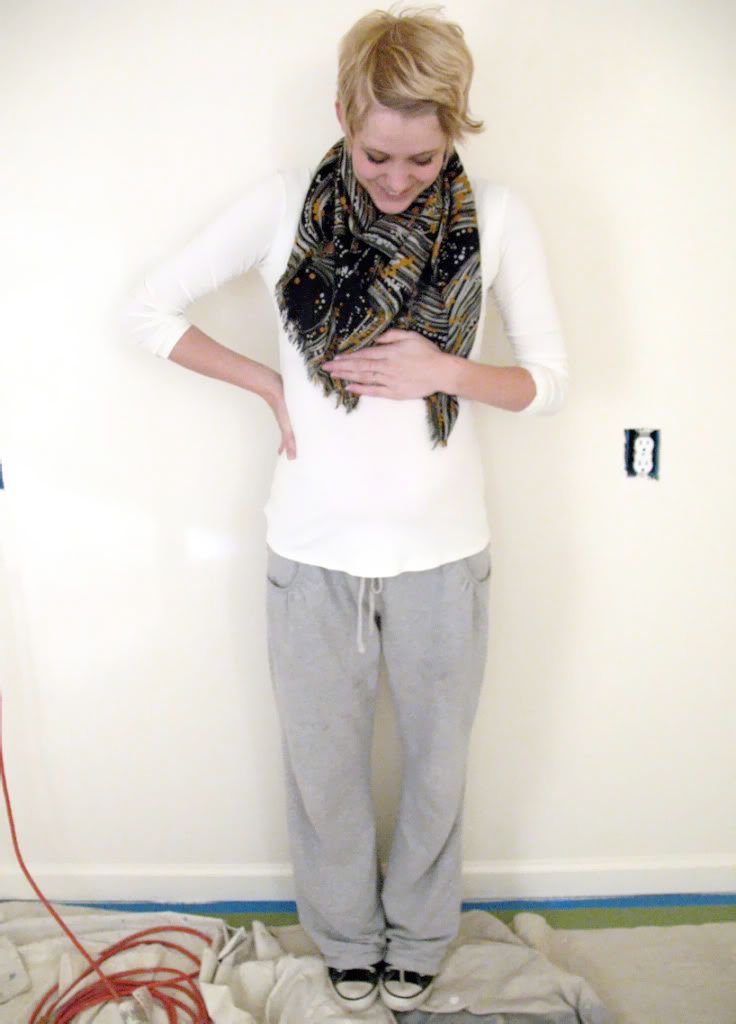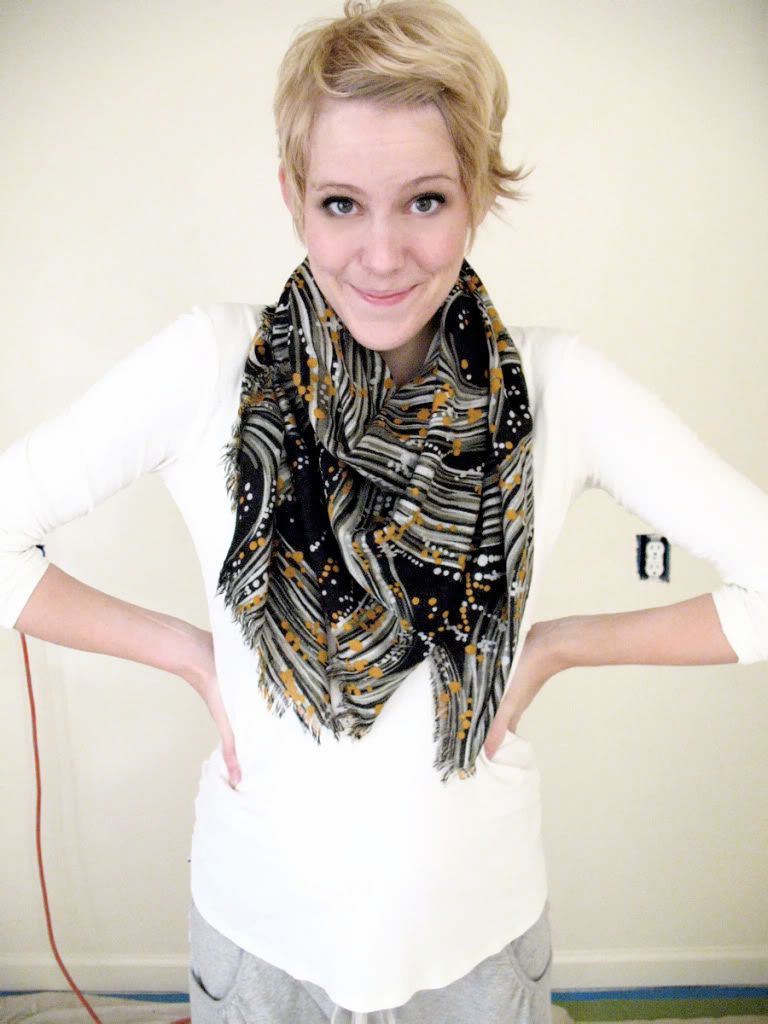 Scarf: thrifted
GAP Maternity top: borrowed
PJ Pants: JcPenny
Chuck Taylors: Converse Store
Tomorrow is the last day! :( I always hate when fashion weeks end! You guys have been amazing, I have really enjoyed "meeting" some of your beautiful faces!! Remember that tomorrow you can post your Halloween costume (if you have one) or your regular outfit, either way! I will do the drawing for the winner of the giftcard soon after that. Happy Saturday to you all!