The ultrasound went great! We got little pictures of our booper to bring home with us, and we still don't know whether it's a boy or a girl! Yay us! :) That's some serious self-control. I usually don't even have enough self-control to stop myself from eating the WHOLE bag of lime flavored potato chips in one sitting. haha. (But really. I just can't stop once I start.)
Here's a little peak at our sweet one!:
Needless to say, we're in LOVE!
********
Here's my Friday outfit!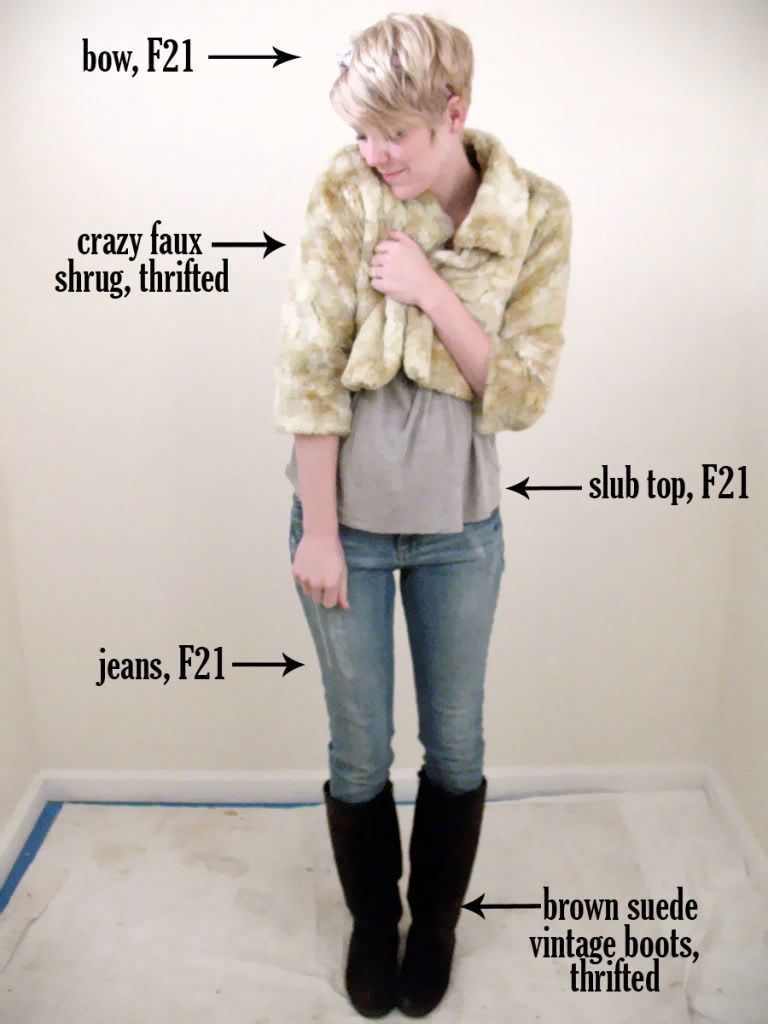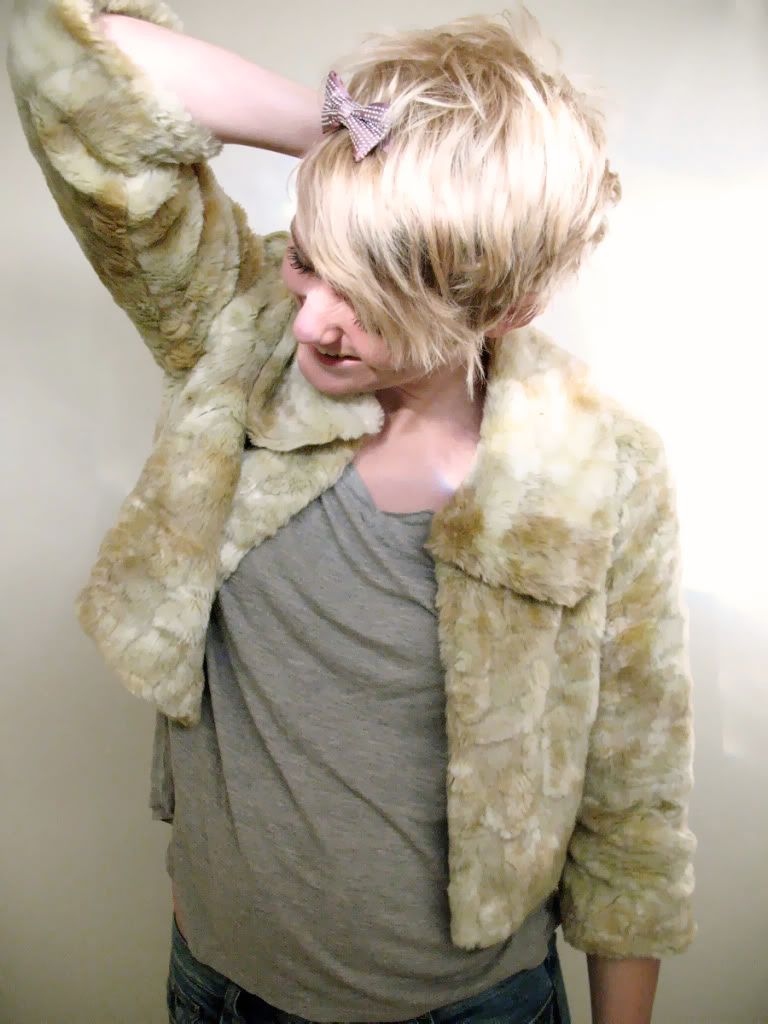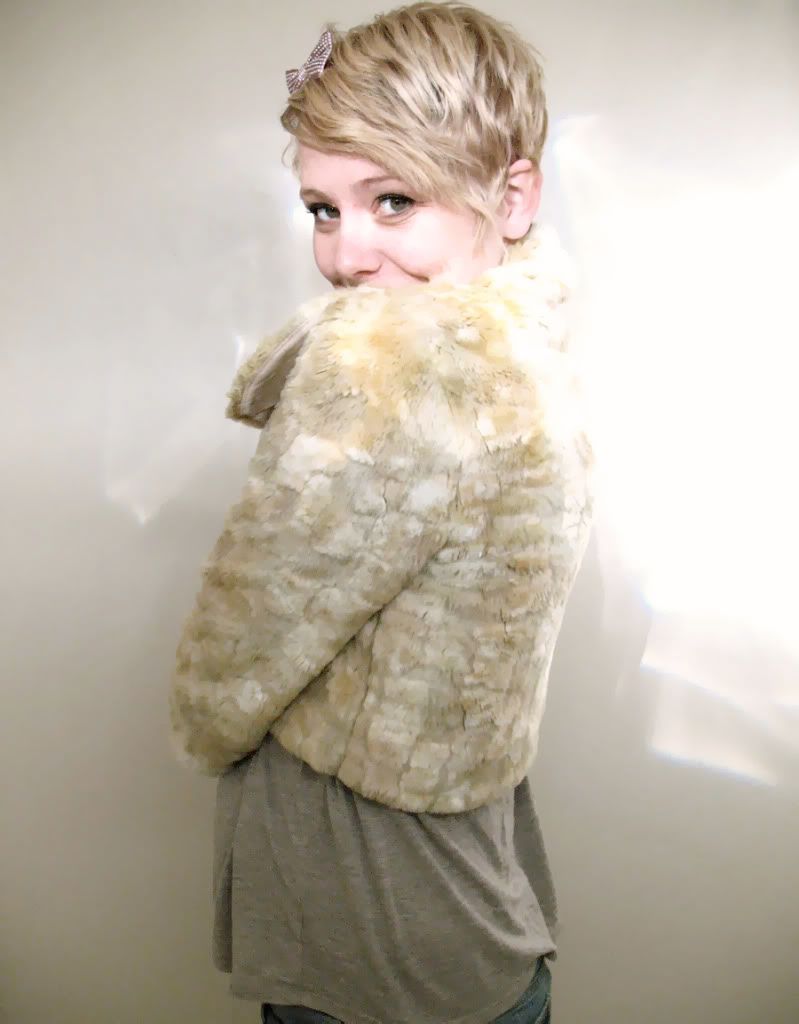 Isn't this shrug crazy beans? It looks like it was made from the pelts of 100 innocent teddy bears.
I love pieces that make people go, "Huh?!". I think that fashion should be FUN because... well, you only live ONCE, right?
Right.
Thank you guys for making this week such a blast so far. You guys are QUALITY.