The end of Fall Fashion week is here, boo hoo!! Thank you guys so much for jumping in this week... it is the most encouraging thing when I am reminded that kindness still exists (abundantly!) on the internet, and I feel SO lucky to have such sweet readers like you all. I hope this week has encouraged you, too!
Here's my Sunday look for Halloween. I literally just started grabbing things that I had around the house as I was running out the door to go trick-or-treating, so I had no idea I was going to end up as Minnie until moments before we hit the pavement. haha.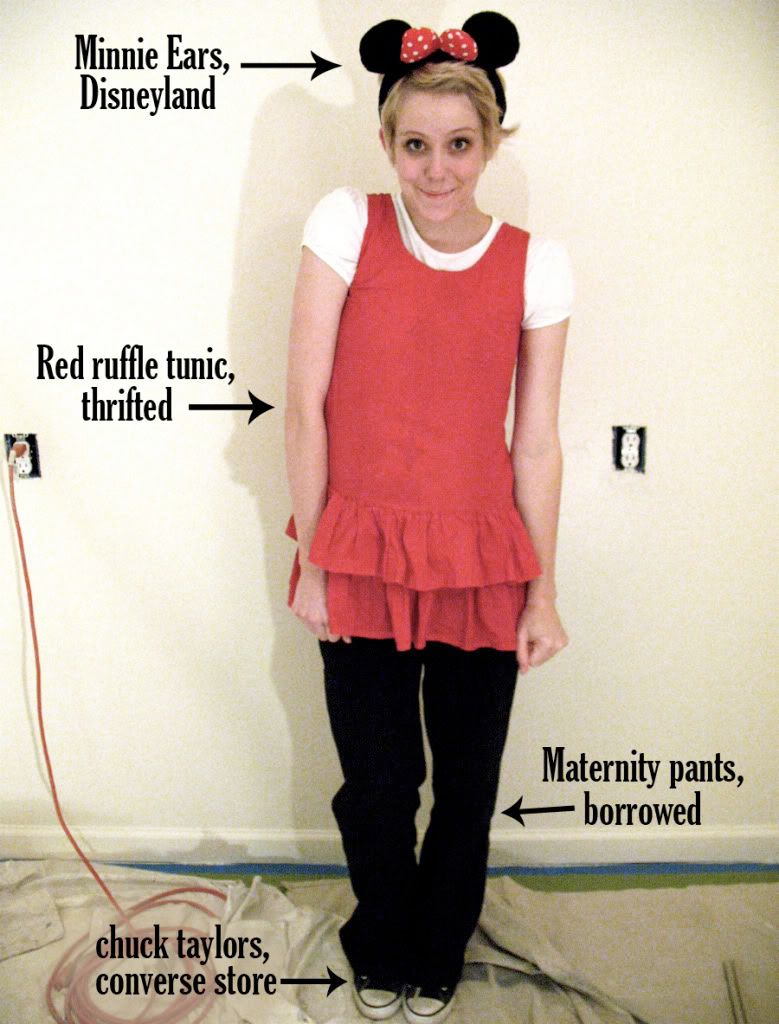 It actually is really sweet that I ended up as Minnie, because my (SEVENTH) anniversary is tomorrow, and these Minnie ears played a part in my hubby & I's
love story
all that time ago. He asked me to marry him in front of the castle at Disneyland, (I bought these minnie ears on that trip!) and then we went there for a couple of nights on our way back home from our honeymoon a few months later.
What great memories!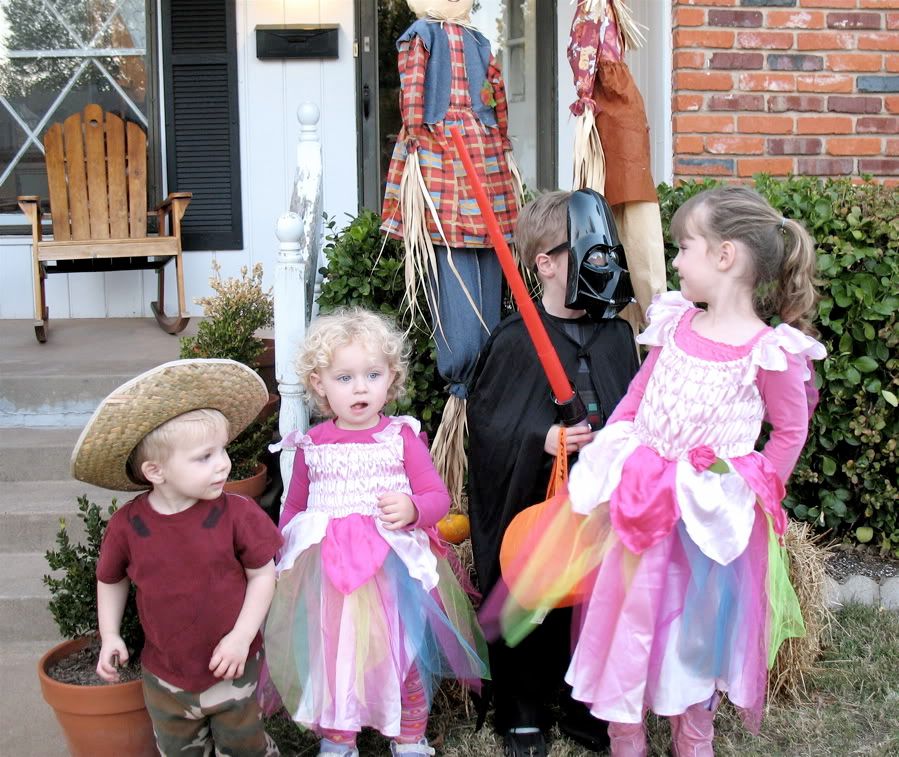 Ezra was Darth Vader and the only thing Myer would let us put on him without freaking out was this cowboy hat. He also brought along his stick horse. hehe. Our neighbor friends joined us as pretty princesses. What a bunch! Trick-or-treating was so much fun.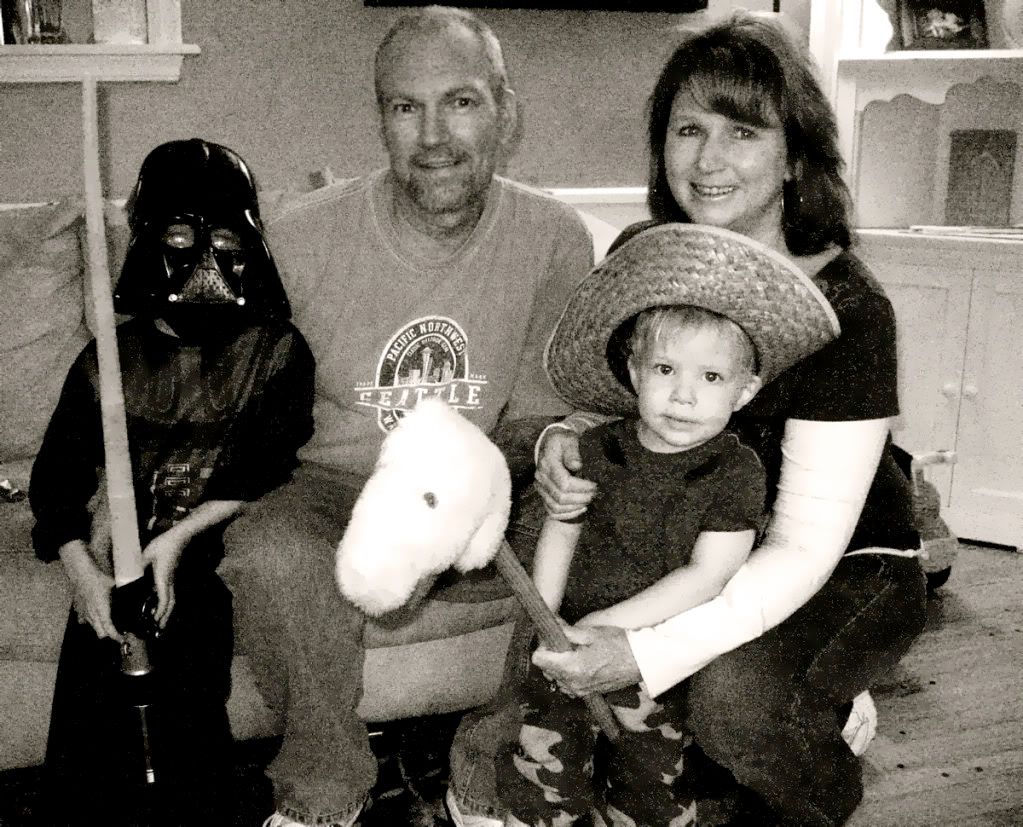 Here are the boys with grandma & grandpa. Little stud muffins.
Again, thank you so much for taking this fashion week idea and making it something really great. I will be announcing the winner of the F21 giftcard within the next day or two!! Oh, I hope it is YOU! ;)