I can't believe it's Thursday already! I was thinking it would be fun if we ended the week on Sunday with a bang by showing off our Halloween costumes- if we have them of course! If not, you can post your regular outfit for that day... what do you guys think about that idea?
My outfit today was nothing too exciting, although these vintage half chaps I found at the thrift store awhile back have been fun to play around with! They kinda mix things up a bit while keeping my legs nice and warm. :)
In other news, my big ultrasound is today!! I am so excited to see my little munchkin in there, I can hardly wait! It will be SUPER hard to not want to find out the gender this time around, but that's the plan... Lord give me strength. hehe.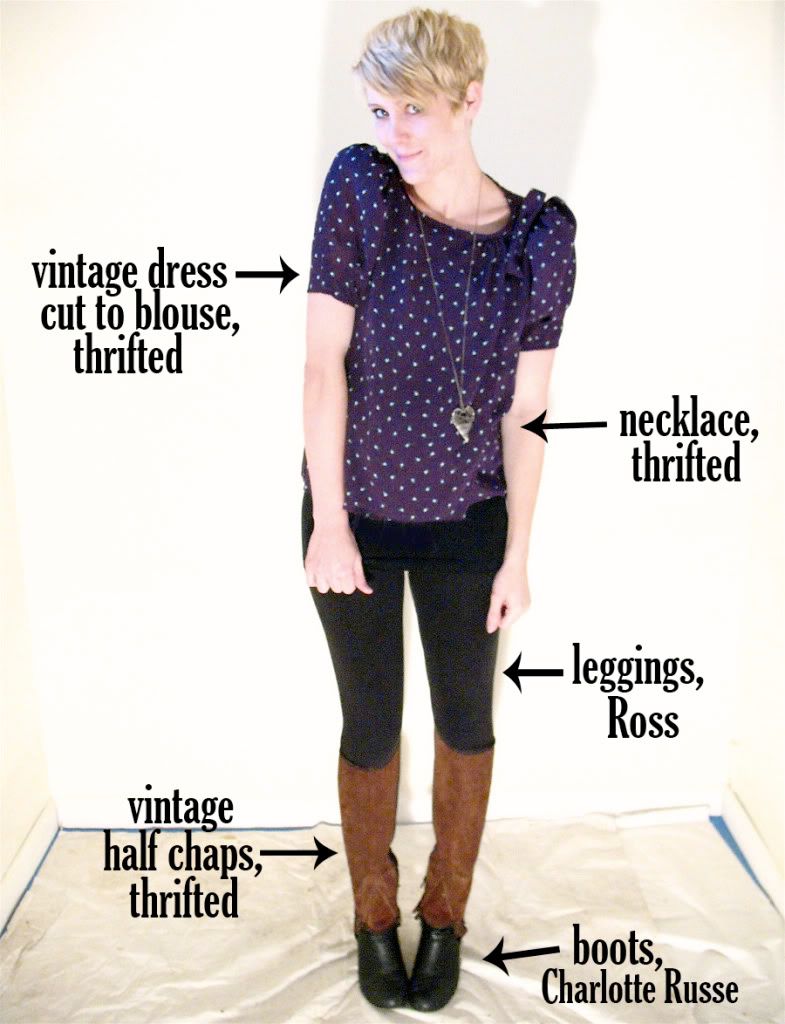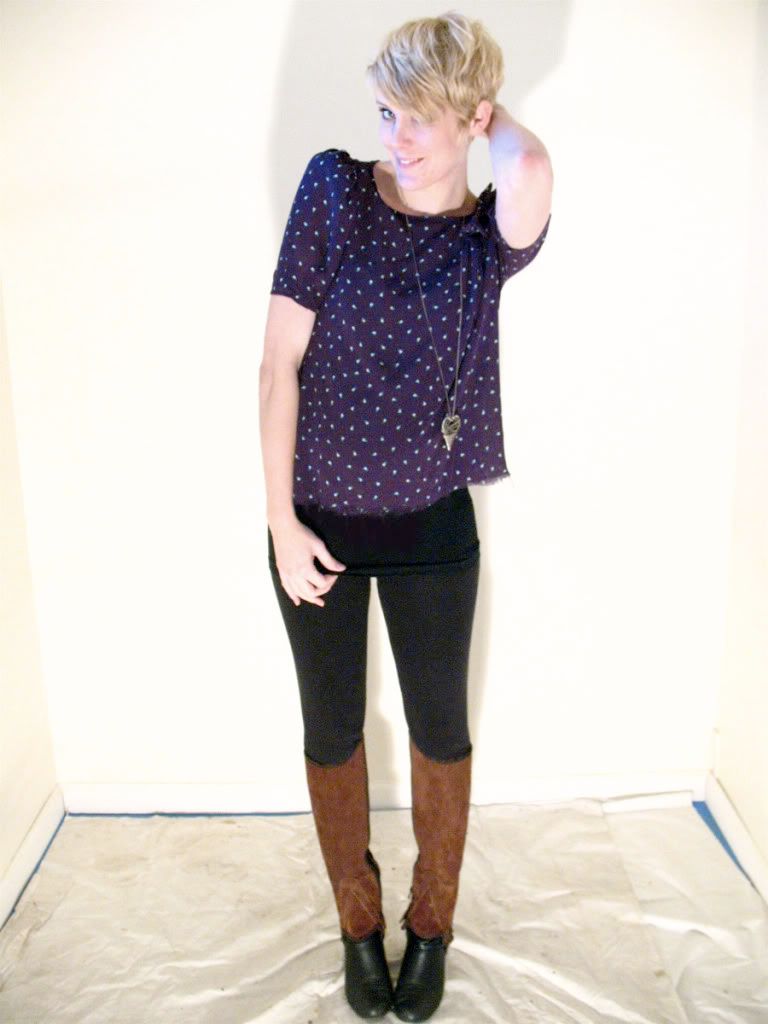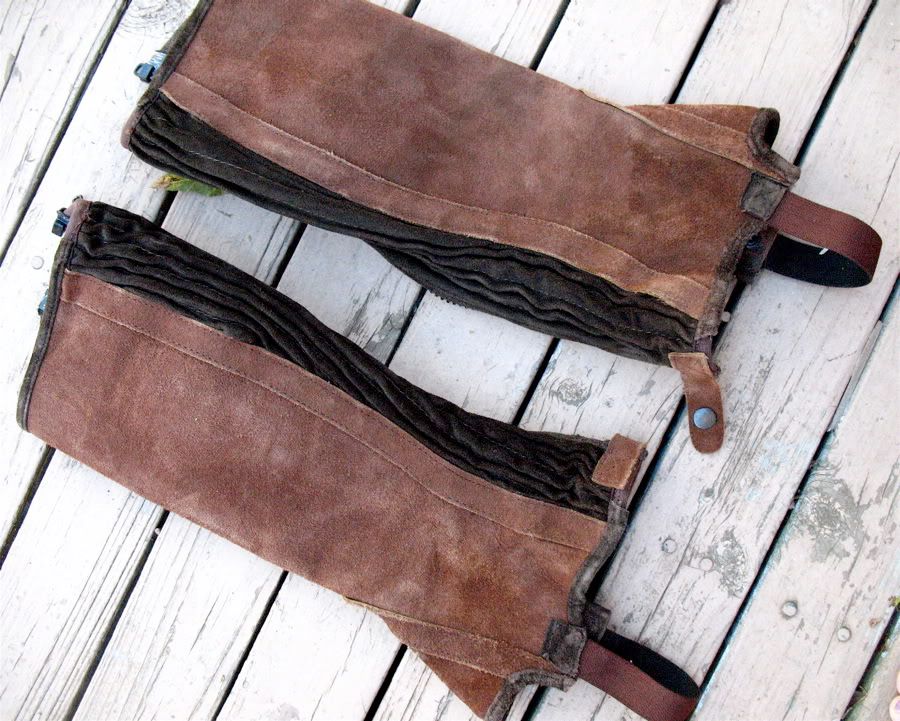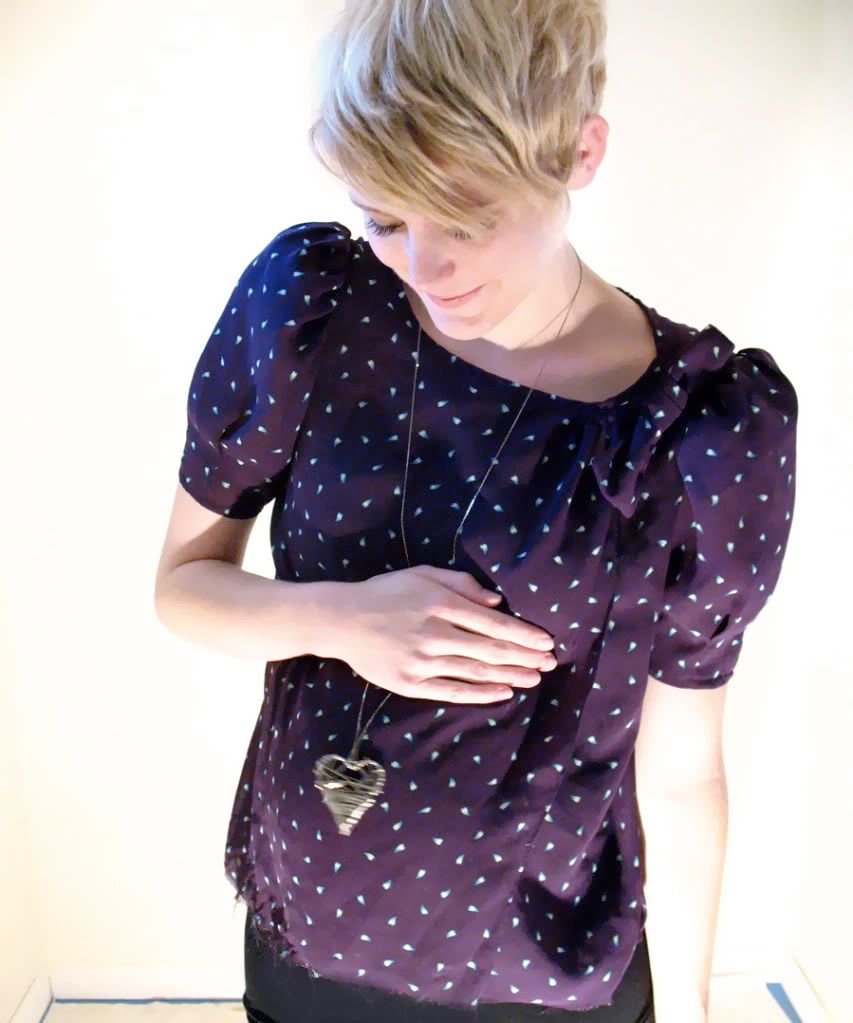 Three more days left! You guys are looking ahhhmazing!