Here's my outfit for Wednesday: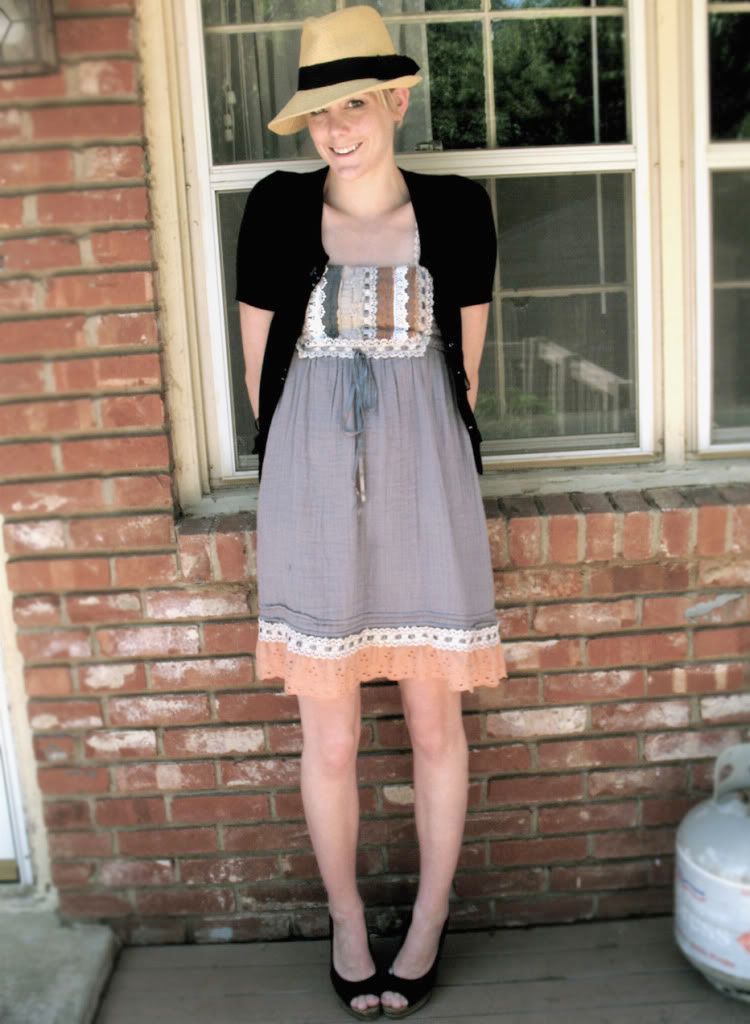 dress- by double zero, thrifted
cardigan- Forever21
hat- Forever21
Shoes- steve madden, thrifted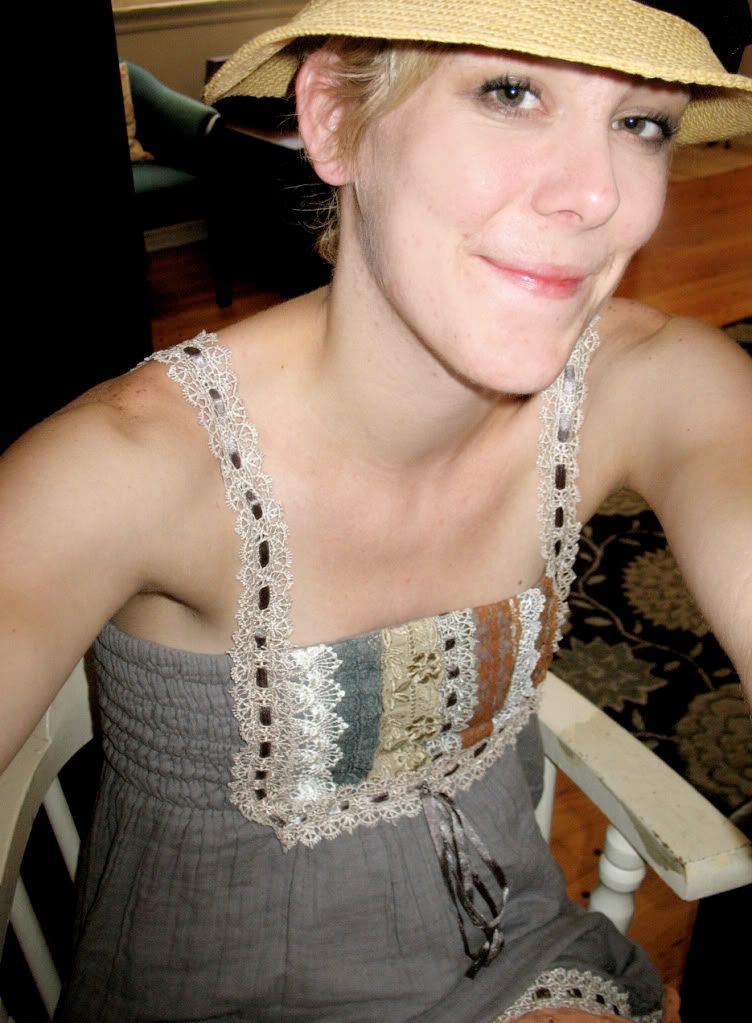 This dress was one of the best thrifting finds I've ever come across! I mean, who gets rid of a dress this cute?? Crazy, I tell ya. I love it so much and it is so comfy!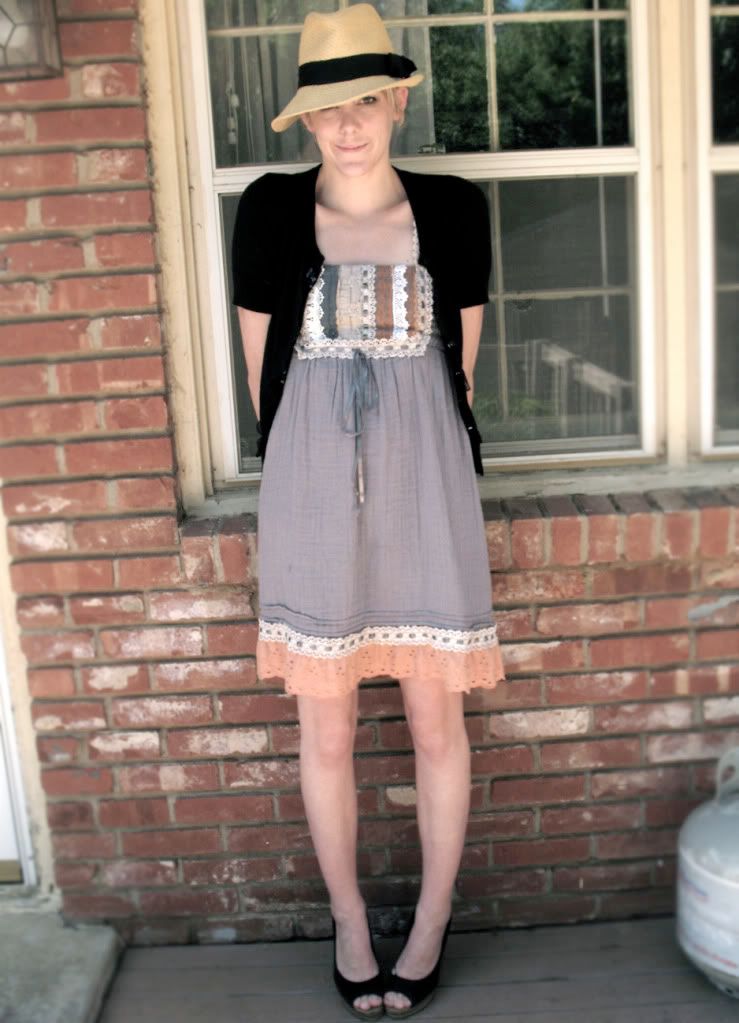 It is currently MAD HOT here in Oklahoma. I am craving the mountains. Only three more weeks until me and the boys head out to Utah to see my parents!! weehaw!