***link list is fixed now... sorry about that!!***
word to your muddah.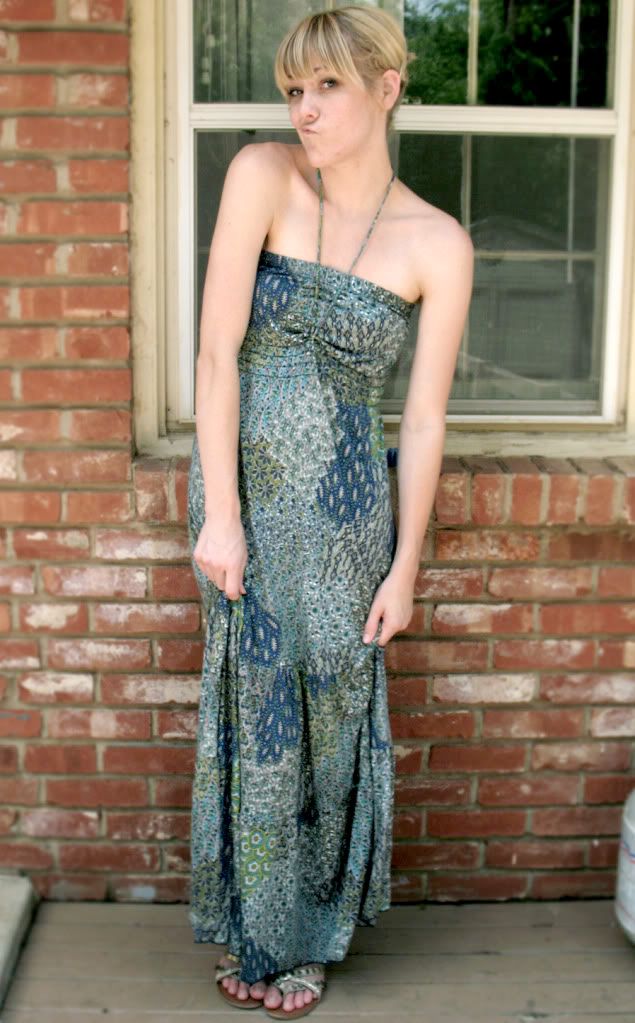 It's already THURSDAY! Wow. (Remember, it's never too late to join!) I am having so much fun checking out your looks each day and finding some really fun new blogs at the same time! :) You guys are awesome.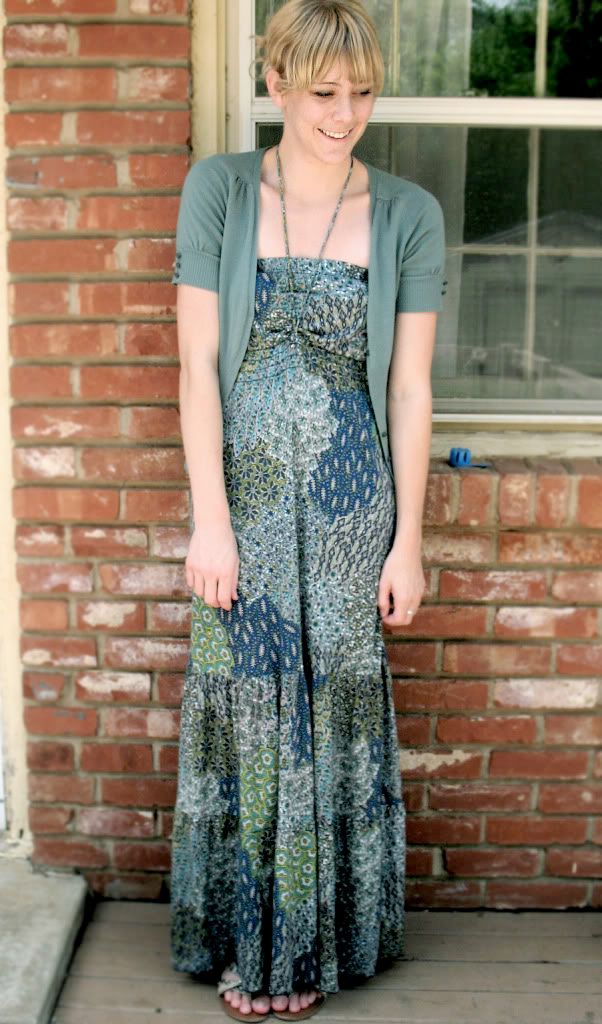 This dress was another incredible thrift store find. When it's this hot outside, this is all I want to wear. Something you can just throw on and GO. The colors of this dress make me happy. They remind me of the colors in
tiffany's
top from tuesday. I think greens & blues are my FAVORITE together.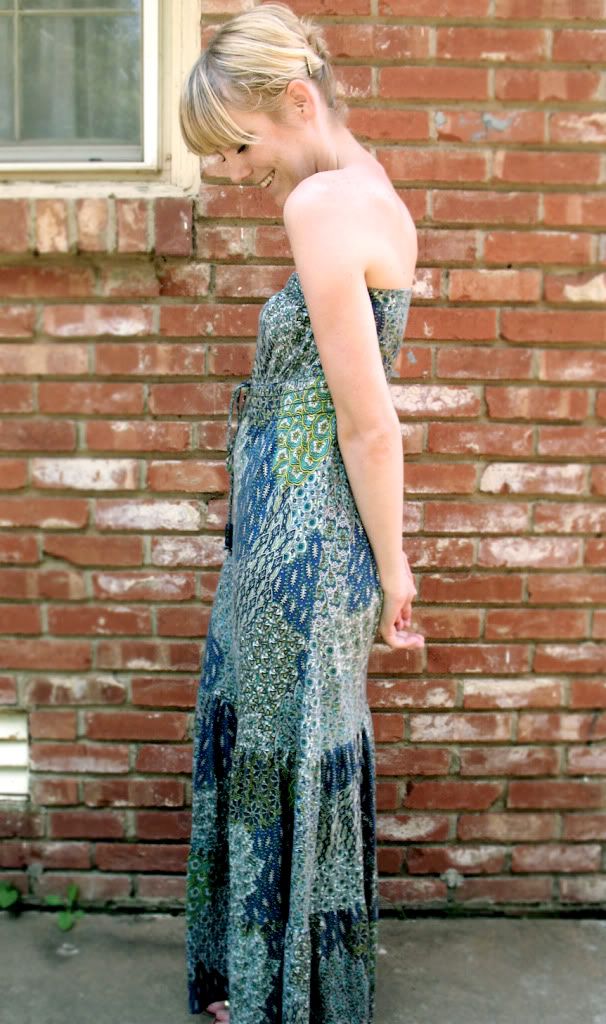 Dress- B. Darlin, thrifted
Shoes- Madden girl, from 1/2 of 1/2 NBC
Cardigan- Target