Can I just say that you guys are lookin' snazzy?? Thank you so much for playing along with me! It's been so fun already...
Here's my day 2 look: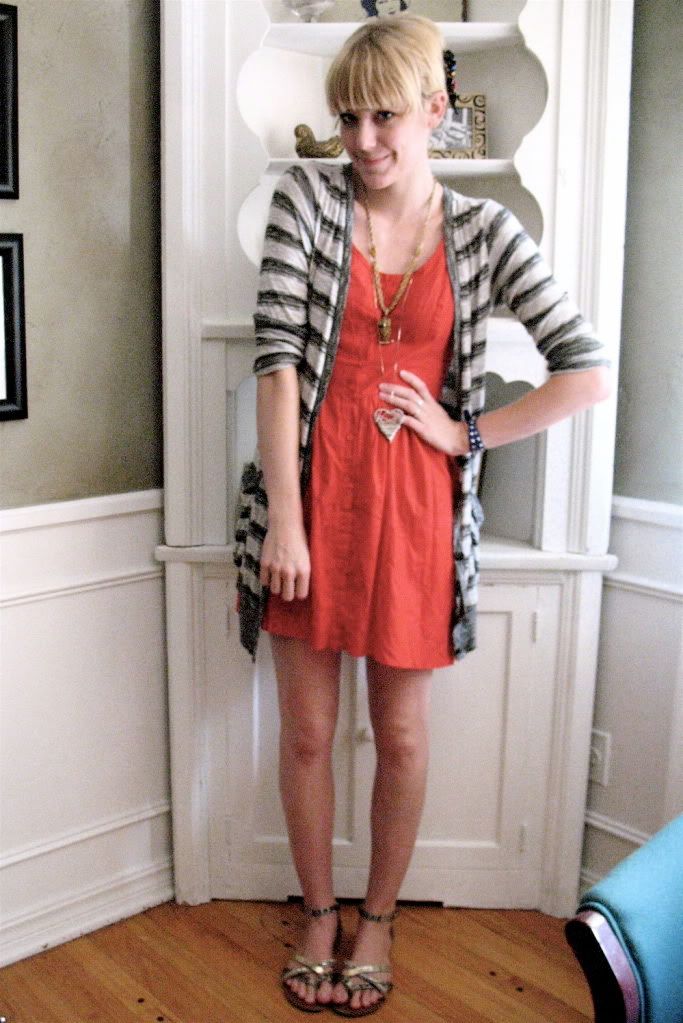 Dress- thrifted
Cardigan- Forever21
Sandals- 1/2 of 1/2 name brand clothing
necklaces- gifted & thrifted
hairbow- thrifted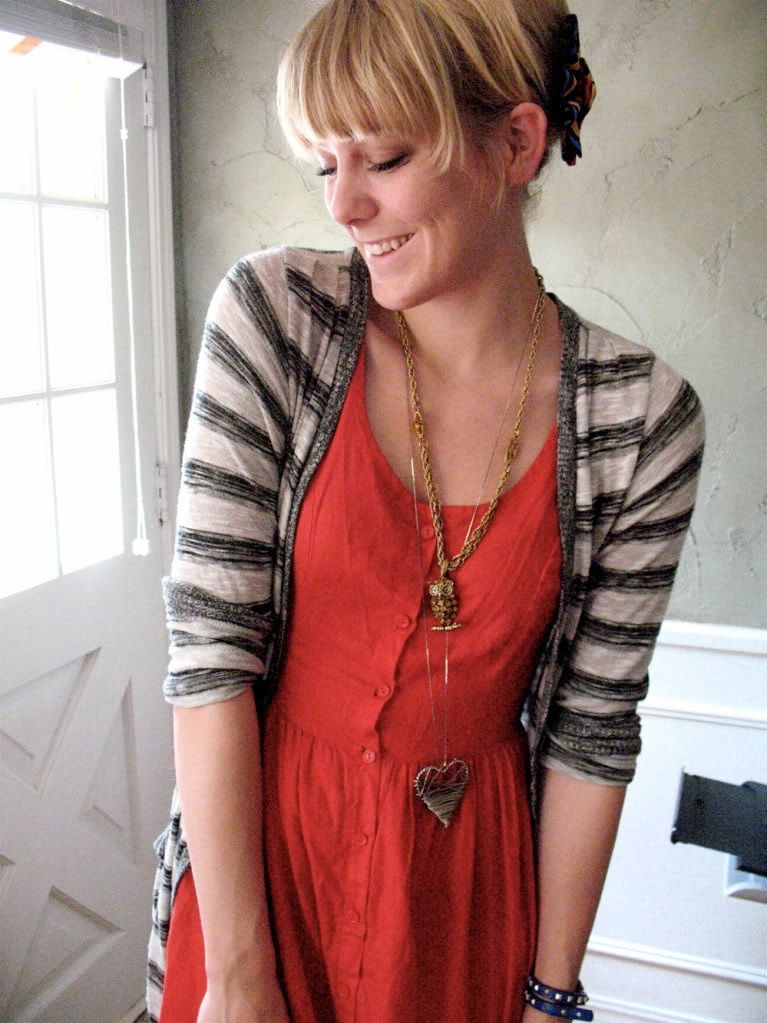 Oh and thanks for those who said they liked my hair. hehe. I seriously almost chopped it all off again the other day because I was getting so flustered with it. arg! Growing out hair is HARD!!!