I've been so excited for this week to begin! It's going to be so fun!!
Remember that each day you join in and share your link below, you are entered into a drawing for the end-of-the-week giveaway. You can join in at anytime, even if you just catch the last day or the last couple of days. The more days you submit a look, the more chances you have to win! The prize at the end of this week will be a
$50 gift card to forever21!
(you can use it online if there isn't a store near you!)
Here's my Monday look: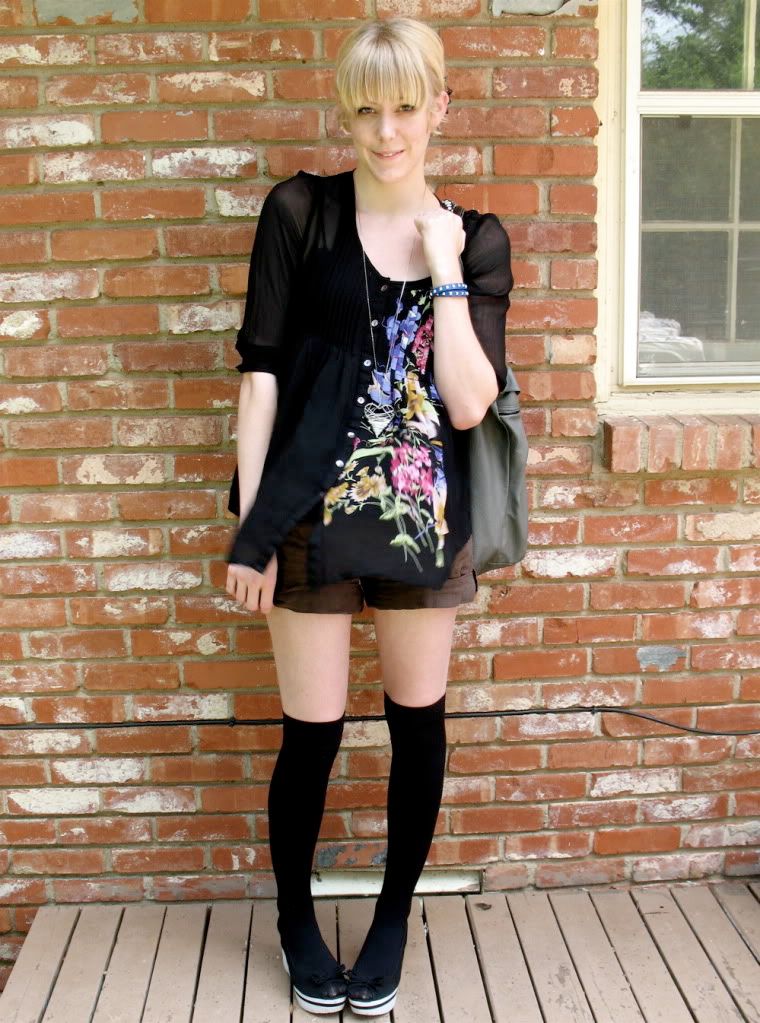 I am wearing:
blouse: 'fire los angeles' from 1/2 of 1/2 Name Brand Clothing
Shorts: Old Navy, thrifted
knee high tights: TJ Maxx
Shoes: Report, from Ross
Necklace: thrifted
Bracelet: Forever21
purse: thrifted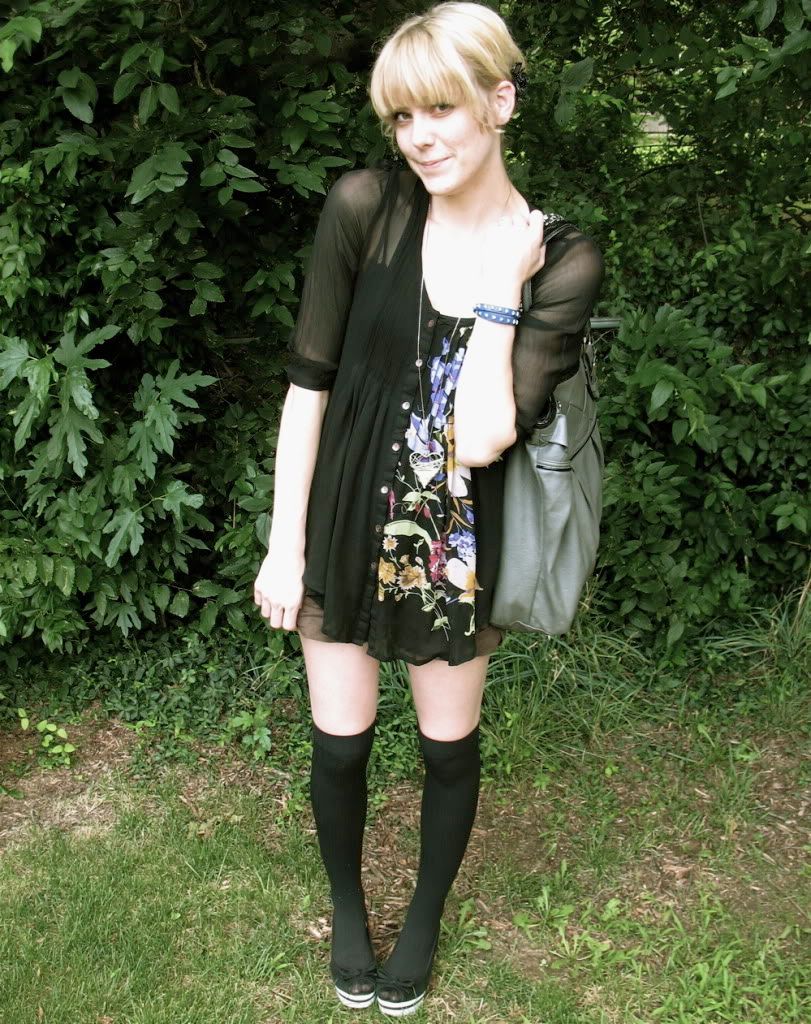 I can't wait to see what you all come up with! Once you've posted your look on your blog, enter the link below. (Each days' link list will be open for 24 hours.) That way we can all see eachother's Summer fashions and hopefully meet some new faces at the same time! :) Don't forget to click through to other people's looks and leave them happy comments.
hooray!