Today my hair was making me want to... pull out my hair.
So, remembering a technique my dear friend Harmony taught me back in my college days, I grabbed some bobbypins and pinned it up.
And then this afternoon, I trimmed my bangs.
Ta-da! New hair!
I think this will really help as I trudge through the horrible stages that come with growing out my hairz. I recommend a truck load of bobbypins to anyone and everyone who is trying to go from short to long.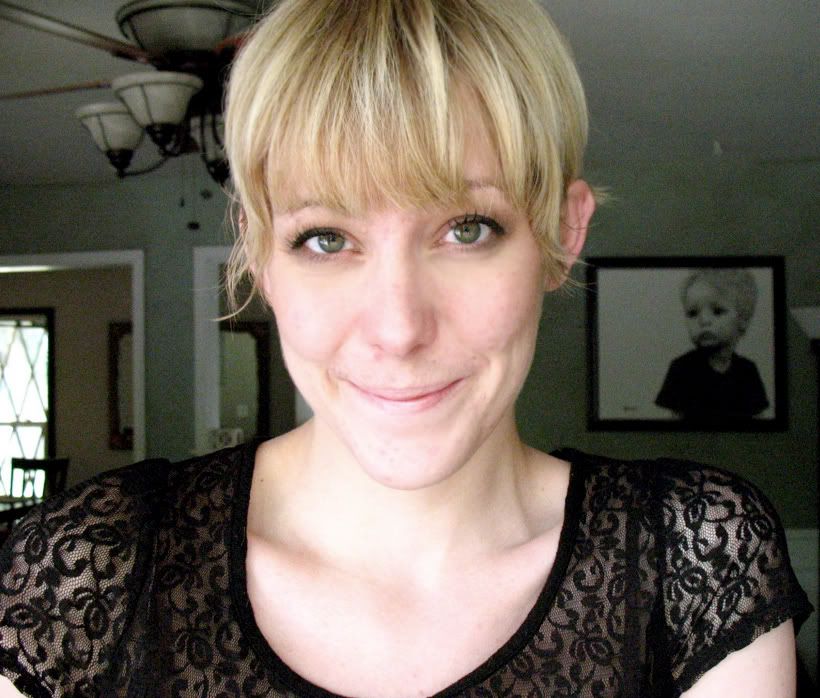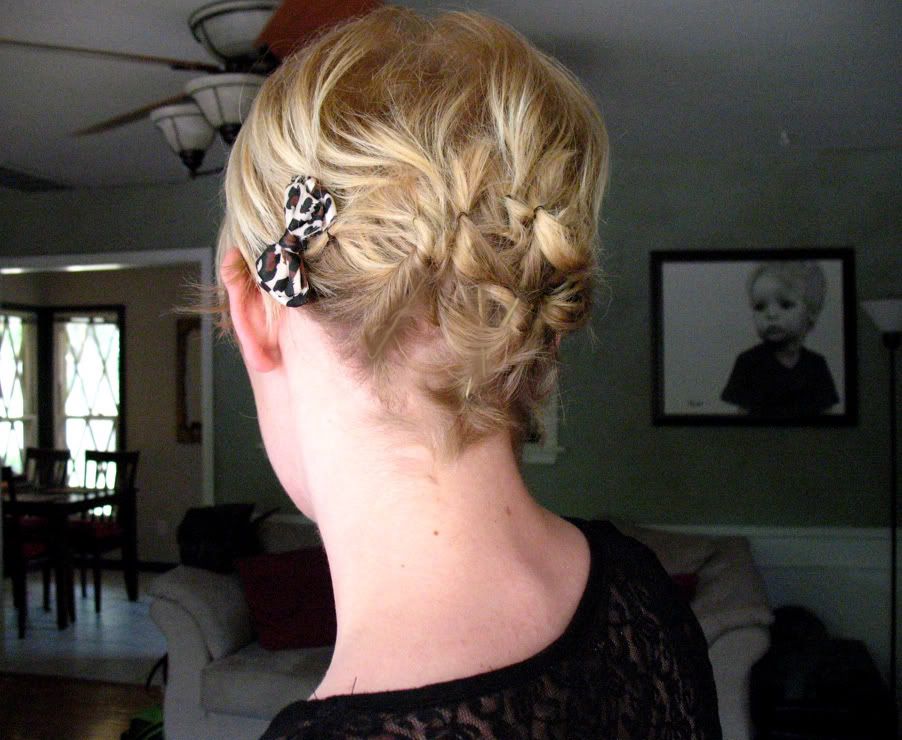 They are miracle workers, I tell ya!