I was wandering around the mall yesterday, day THREE of my hunt for a long black jersey maxi skirt to wear through the winter (with warm tights and boots underneath) so that I don't have to go through the
pregnancy pants
fiasco again this year, when I stumbled into the yummy smelling Body Shop and discovered that they are having this amazing sale on their scented oils. Three for $12! They are usually $7.50 each. Thought I'd pass on the info for any of you who want to make your house smell Christmas-y this year without paying full price. Oh, how I love the cranberry one!
Also, this happened last night:
Ezra is pointing out all his favorite ornaments to his little brother. These boys are really beginning to bond lately, and it is pretty much the greatest thing I've ever gotten to experience as a mom. I gave birth to FRIENDS! So cool.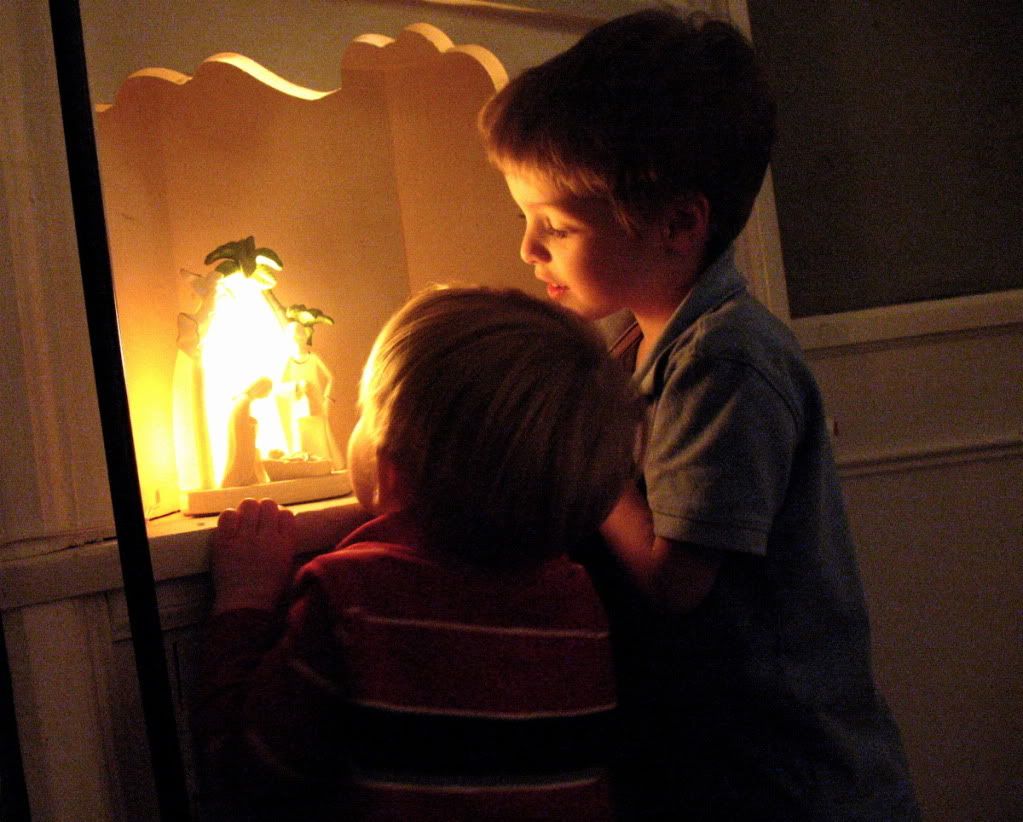 Here we have Ezra teaching Myer who all the key players in the nativity scene are. You know, baby Jesus, Jesus' mom and dad, the street, and the ever-important palm trees.

I thought about calling Kodak and letting them know they could just give up the search for that picture-perfect 'moment'. I found them right here in my living room.
:)