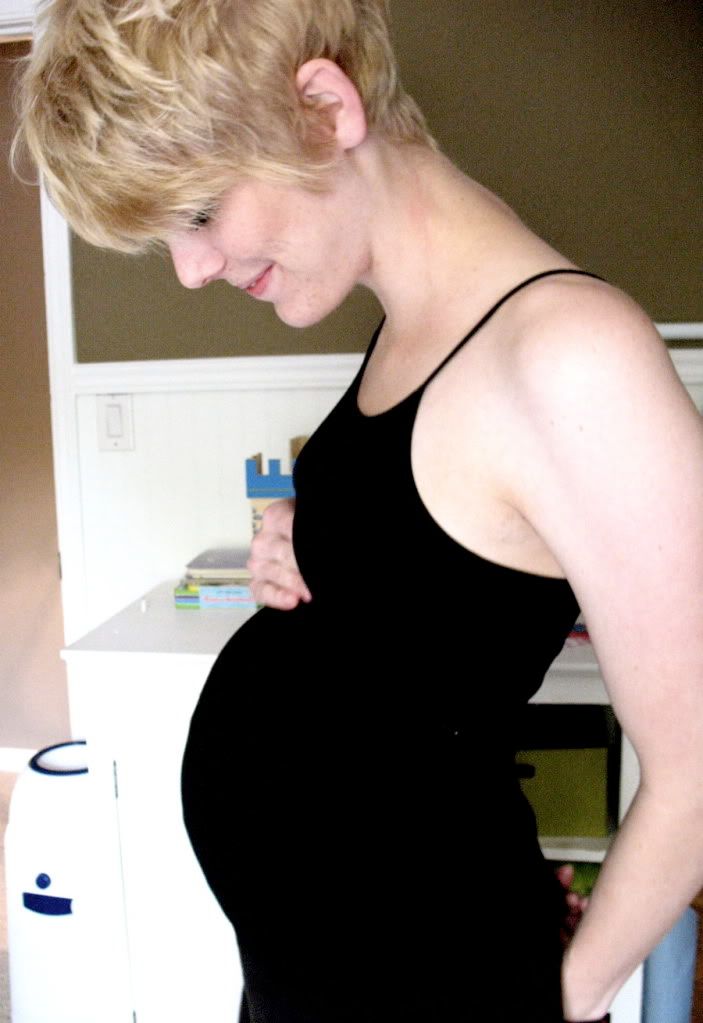 I can't believe that I have already passed the half way mark of this pregnancy. I feel like I was just peeing on a stick two nights ago! haha.
One change that I have noticed lately is that I am no longer
forgetting
that I am pregnant. Up until a few days ago, I would constantly forget. Like, 90% of the time. But now that I am feeling some really strong kicks and punches, and now that my belly is getting in the way of things like sleeping and buttoning pants and sitting up and scooching close to the dinner table, this baby is constantly on my mind.
With this comes the never ending hunt for names that obsessively takes over my brain when I am pregnant. We already have our girl name ready to go, but boy names are another story. Picking a name gets progressively harder with each kid because not only do you need to settle on a name that you like AND your husband likes AND has a good meaning AND goes with your last name AND isn't already taken by someone close to you AND isn't likely be the name of ten of his or her classmates, but now it has to mesh well with your other kid's names on top of all of that!
You see?
I obsess.
I feel great and am getting more and more excited to meet this little one with each day that goes by. My eyes have been starting to play tricks on me, where when I see my two boys together playing or coloring or whatever, I suddenly sense a
missing presence
and I can almost SEE a third child in the room and picture what they will be doing alongside their brothers someday. I must confess that my mind's eye usually puts little blonde pigtails on this mystery child, but there is still a VERY LARGE part of me that thinks this baby is another boy...
Only time will tell!