I took these pictures about two seconds ago and am pretty sure I have doubled in size since then. No... really.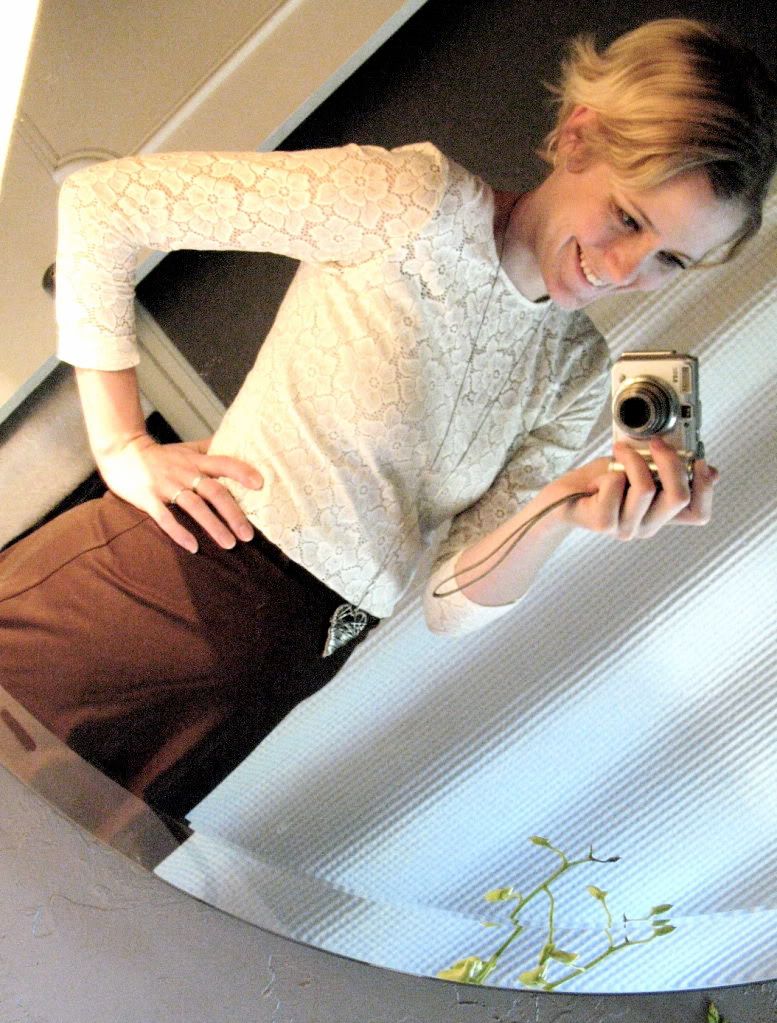 I kept sending my poor husband back up to the attic to look for my maternity clothes that we couldn't find ANYWHERE. I was like, "I know they are up there, honey... could you look again?" And then, after his 1,647th trip up there, I suddenly thought I maybe might have remembered giving them all away after I had Myer? Because I never wore them and I didn't like anything that I had.
hahahaha. Poor Chris.
So, I'm thinking this time around I might just invest in a nice pair of maternity jeans and call it good. Any recommendations? My neighbor was also kind enough to lend me some super cute maternity pants and some tops as well, so I think I'm set.
I've had a really hard but really good week of processing some of the things I have been feeling these past couple of months since I found out I was pregnant again. I have felt like I've been in a funk for weeeeeeks and I haven't felt like writing at all. But this week I started to open up about some things and my husband has really helped me dig down and figure out WHY I've been feeling so shut down.
I will write more about all that soon when I can dedicate a good chunk of time to getting it all out.
Right now I'm too busy snuggling my boys and watching Wallace and Gromit.
:)