Ezra had the greatest 5th birthday party a couple of weeks ago- it was soooo much fun!

It was a Lego Party, and my brother Jared was kind enough to mail Ezra all his old legos from when he was a kid (we're talking squazillions of legos, here) which we set up on the stage as a big "Lego Play Area" so there was always something to do for everyone! (even the adult kids!) :)

We ate pizza, built and raced Lego cars, played 'Pin the Lego Tree on the Lego Island', busted open a piñata, and devoured minifigure cupcakes!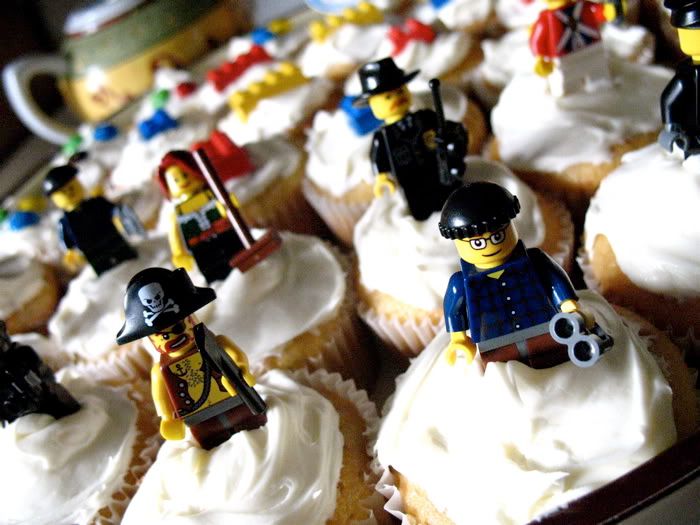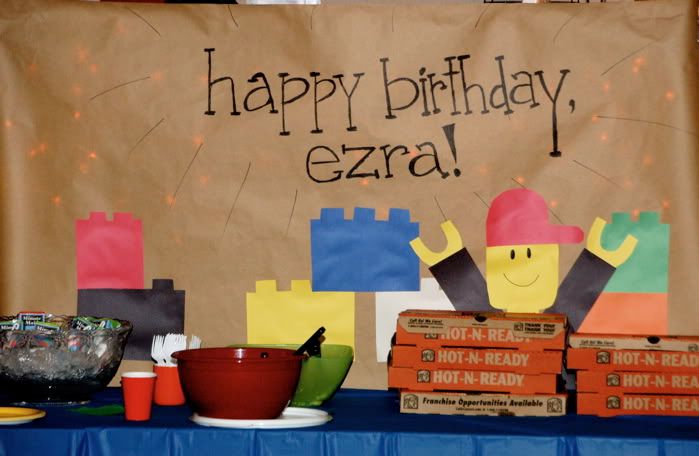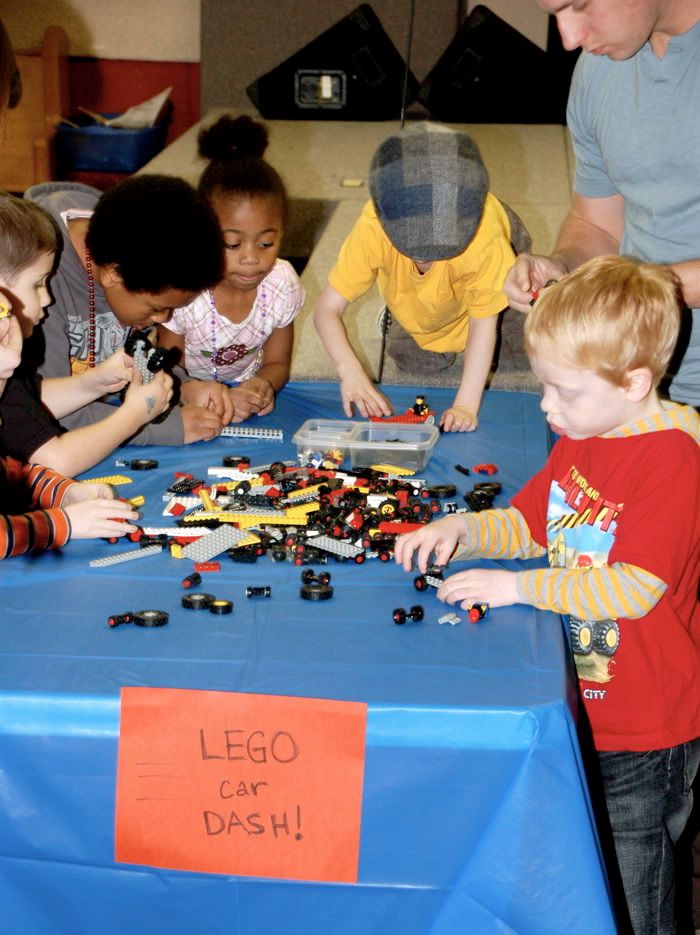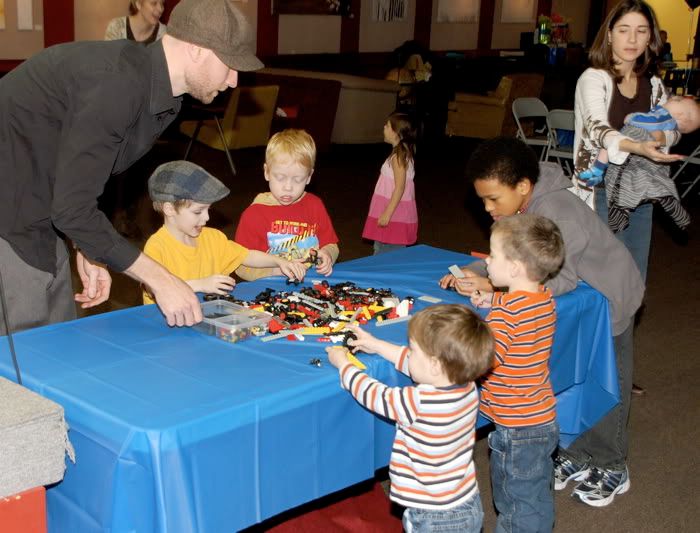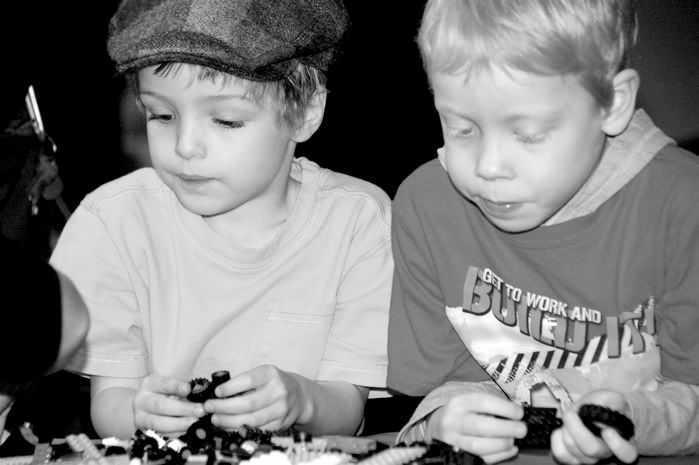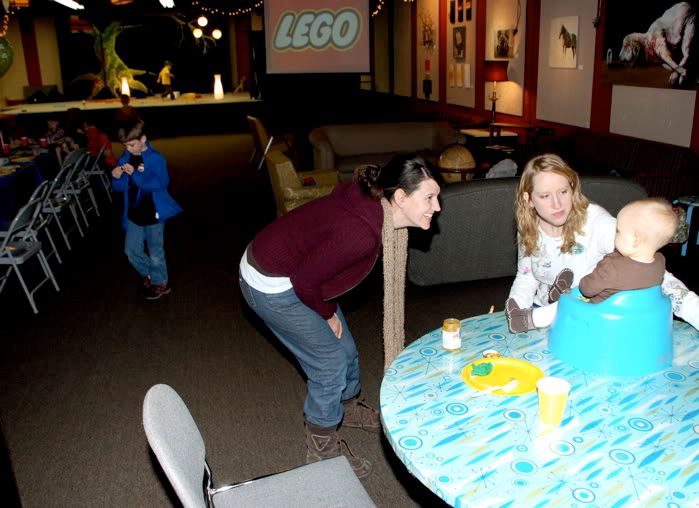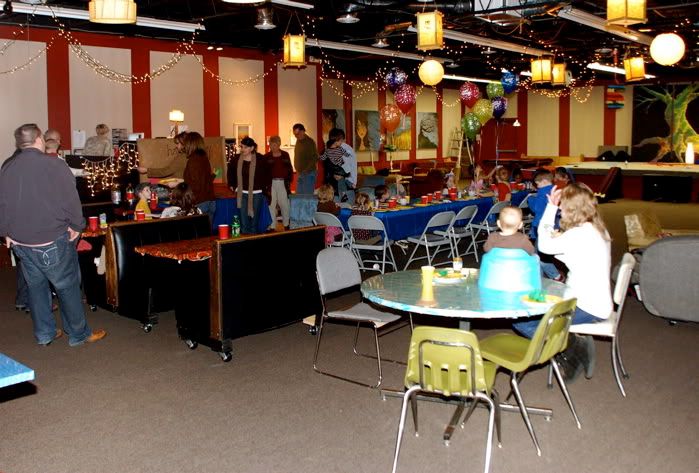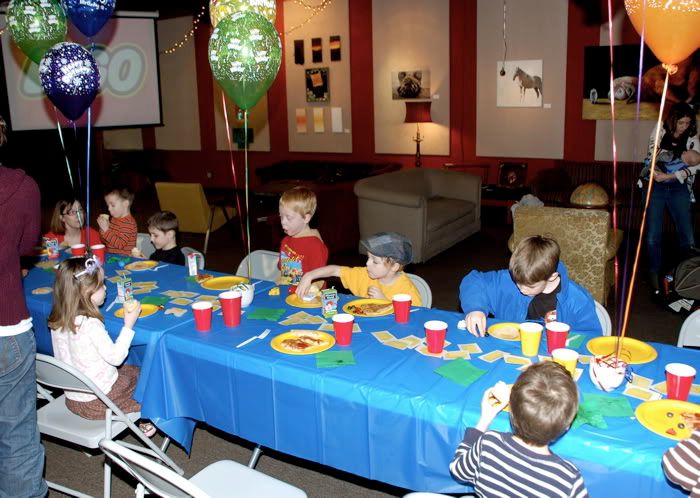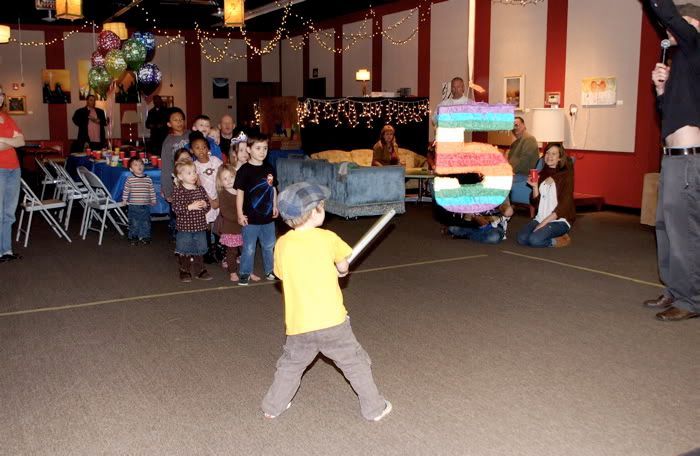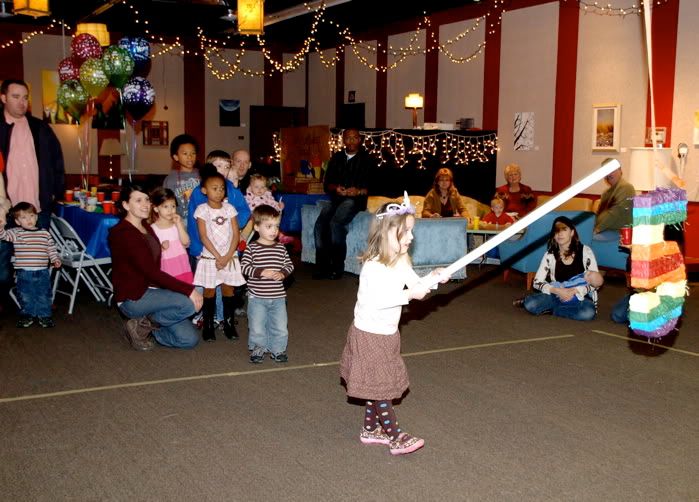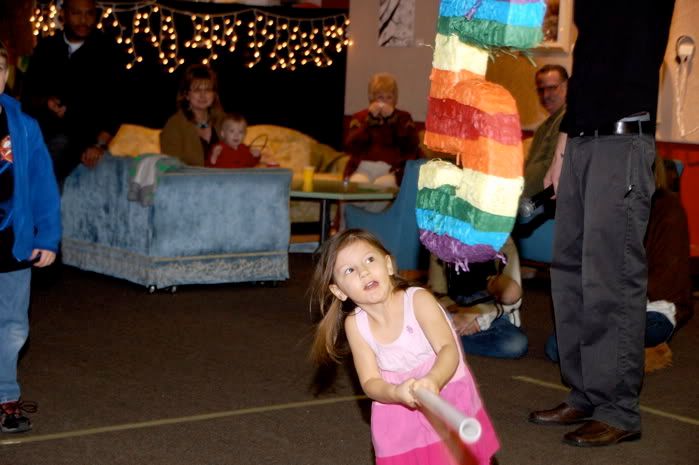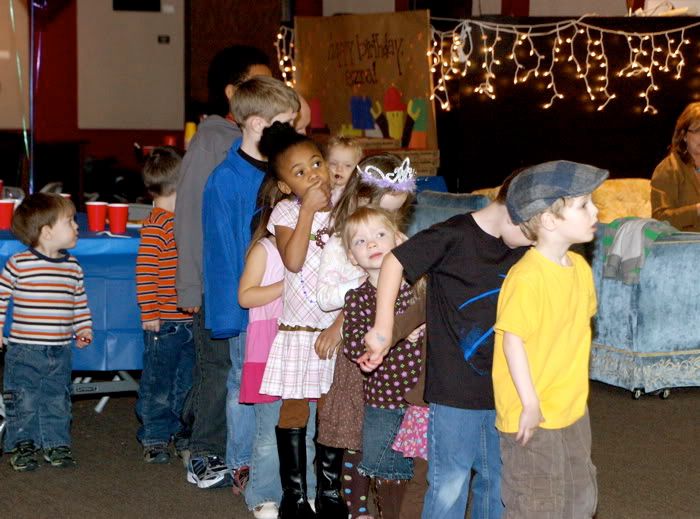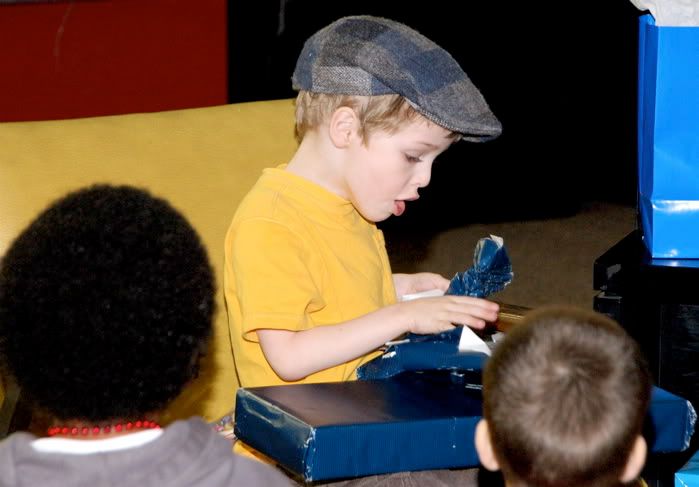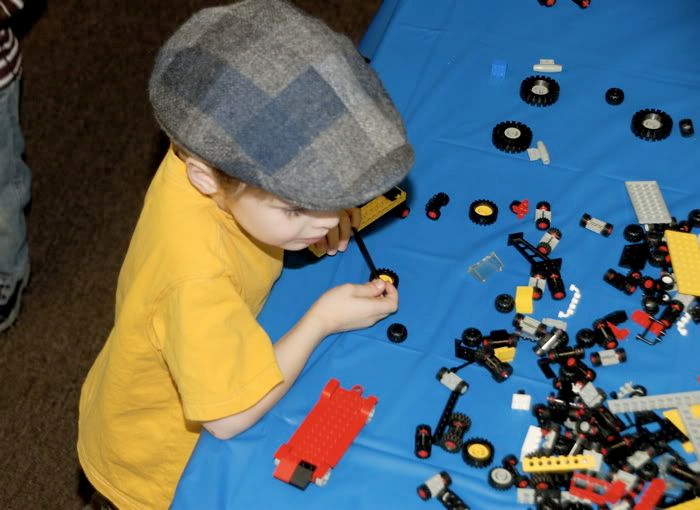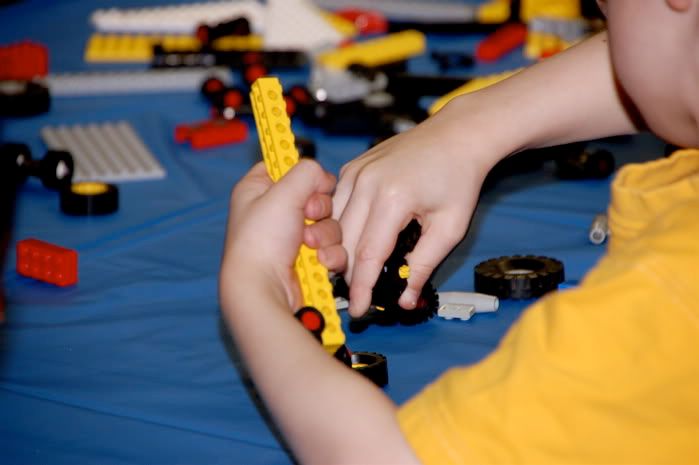 Big thanks to my friend Erin for taking all the pictures, and big thanks to my brother Jared for all the suhweeeeet legos!

(PS. I can't believe he's FIVE now. Weird.)