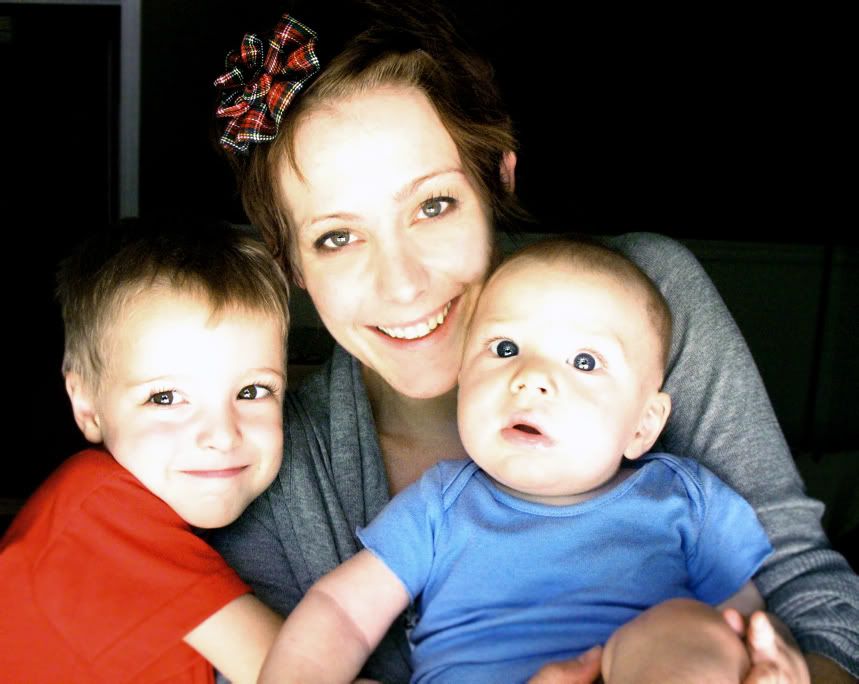 In the six short months that Myer has been alive, he has somehow managed to wrap me up in a big package with a bow and mail me back to myself.
And just like his big brother did four years ago, he has given me more of who I truly am, who I was made to be.
Finding this gift of myself on my front porch after all those long months of despair has made life seem like a perpetual Christmas... like there is no end to the things I could learn about myself, the things I could do, the woman I could be.
I'm knee deep in all the colorful wrapping paper, wondering how there could
possibly
be any
more
that he could give... all while knowing we've only just begun...
(Happy six months, My-Moo. You are contagious joy!)
*For ModLife's Terrific Transformations Post.