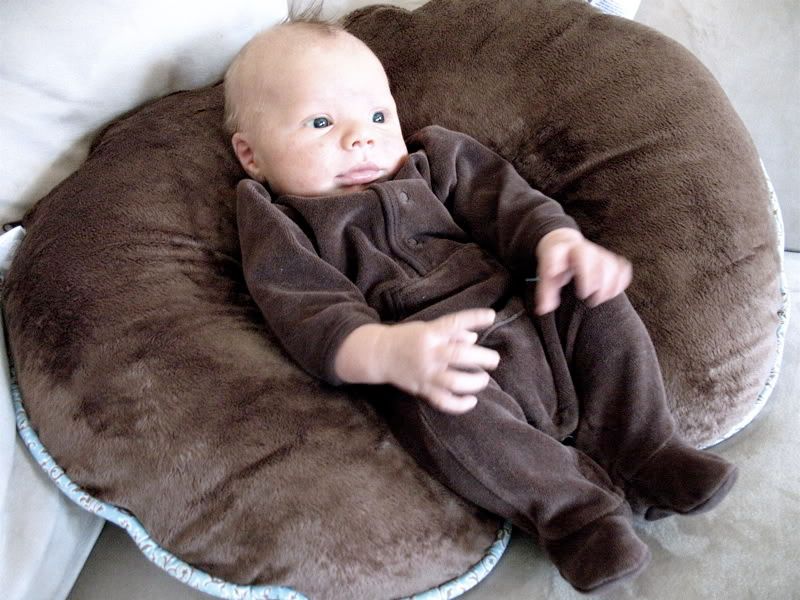 This picture makes me want to cry my face off from love and then have more babies. I never thought I was a "baby" person, but OH! I SO AM!
As it turns out, I just needed a chance to get comfortable around babies... and to get comfortable with myself as a mother.
When I had Ezra, it was like I was fighting against the mother in me... I still wanted to cling to the "old emery". I didn't want to budge one iota of my identity in order to embrace motherhood- because I was afraid of what I might become. Would I be boring? Stuffy? Paranoid? Would I lose all elements of self and be just another woman pushing a stroller?
Having this second baby has been so freeing for me. Because, Yes!! It's official!! I am a
mother
through & through! And you know what? It's the best thing about me. Being a mom has made me a stronger, more selfless person. And I've discovered that you CAN have children without completely losing yourself.
As far as I'm concerned, the 'old emery' can take a hike.
I
much prefer
the woman that these boys are making me.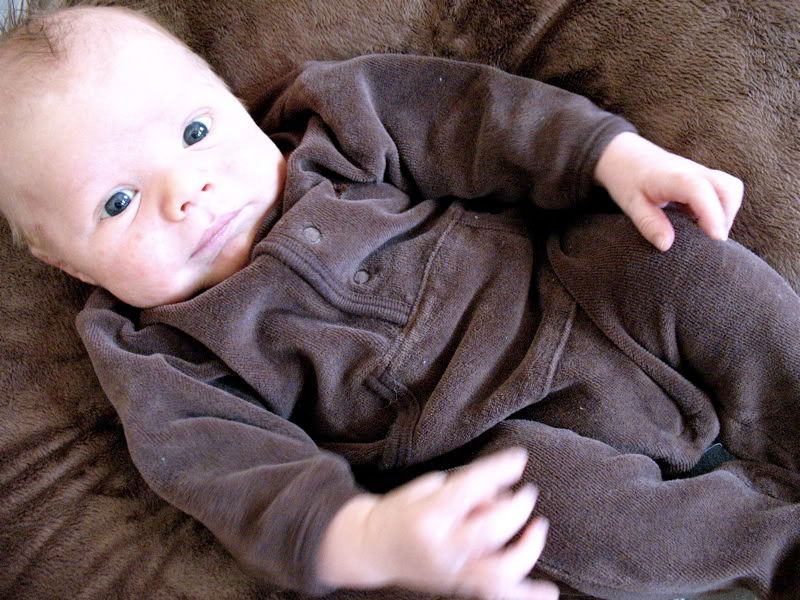 MUNCHABLE.