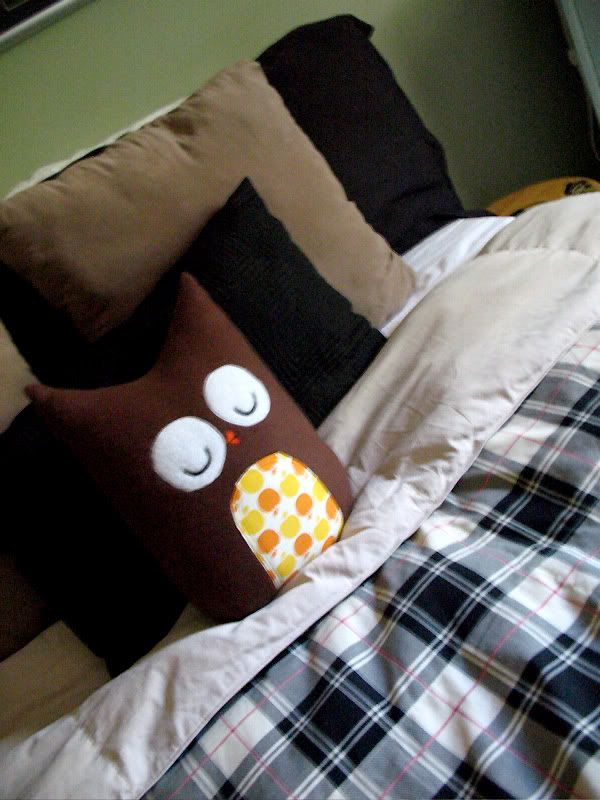 Baby's new Owl Softie. Bought from etsy, made by this lovely lady who I just realized lives nearby!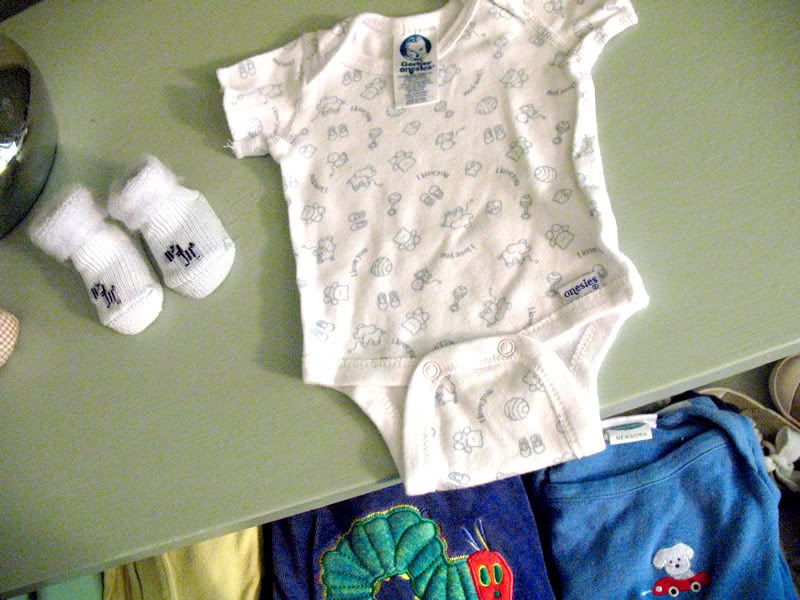 Washing and folding all of Ezra's 0-3 month clothes and putting them in the baby's room... and stumbling across the premie onesies we had to go buy for him because he only weighed 6 lbs.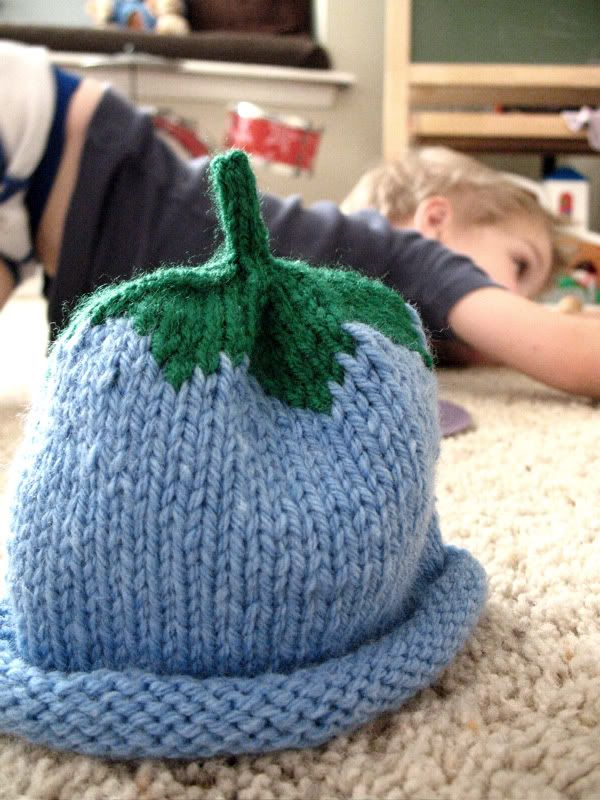 The gift of a tiny baby hat from great grandma Joyce & Tom.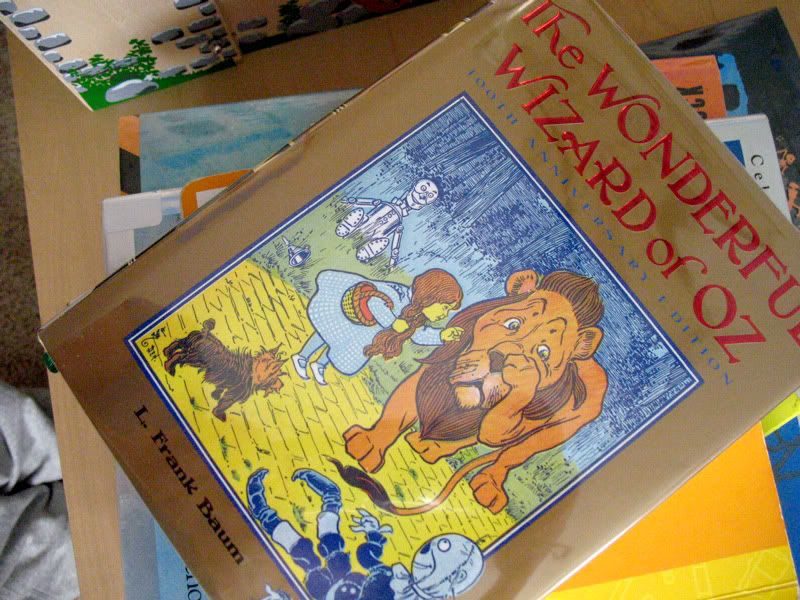 Ezra's love (so much like mama!) of inching through chapter books night after night.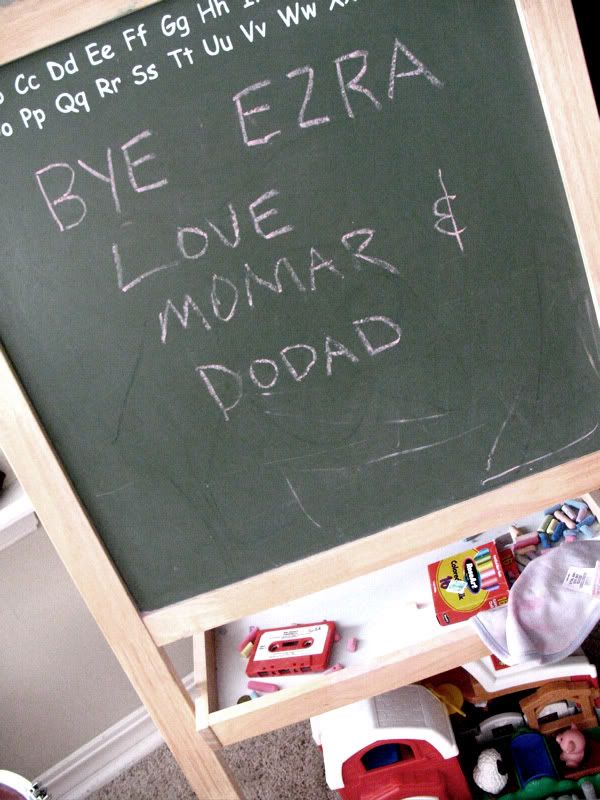 A note left behind for Ezra on his chalk board from my mommy & daddy.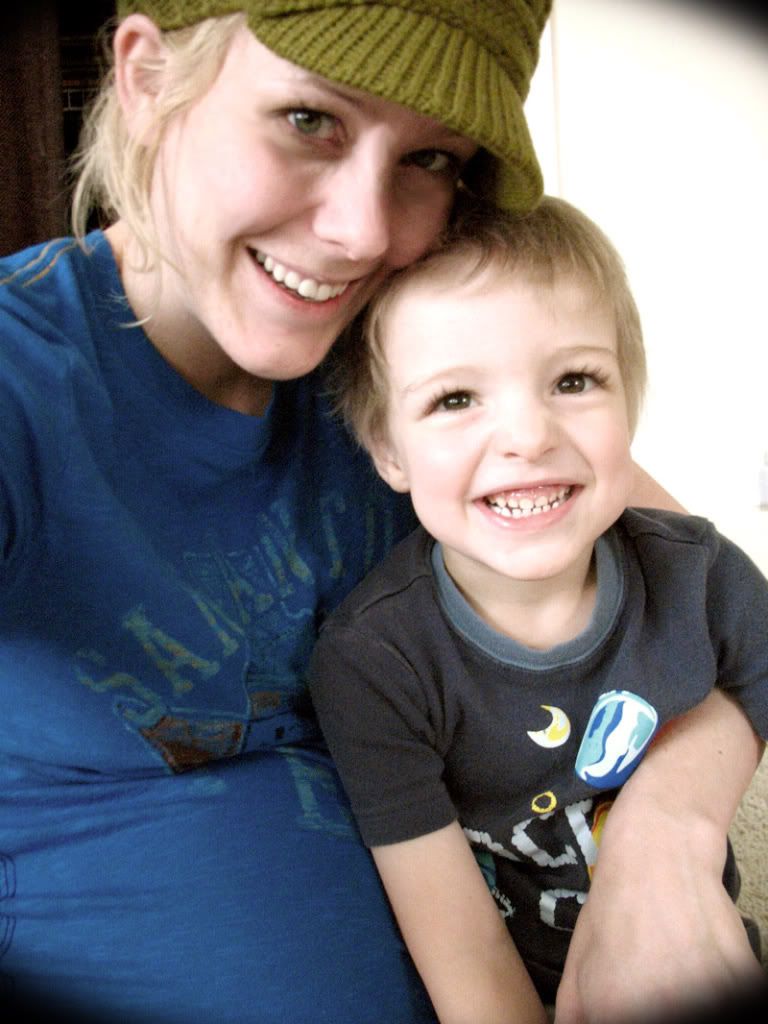 My sweet boy who is always making me laugh till it hurts... telling me things like, "Mama? You look like a hungry dog!" and "Mama, you as big as a whale!" (Please see photo below.)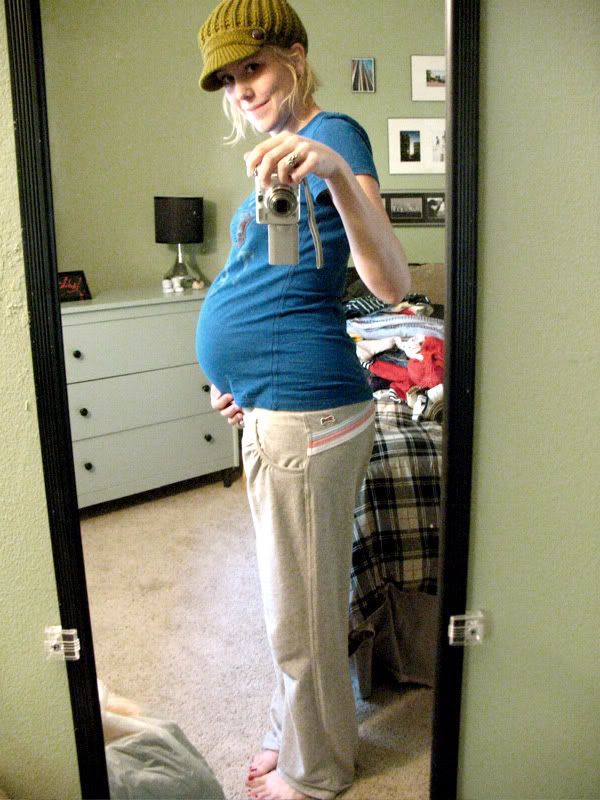 And, last but not least... Oy! This aching back!