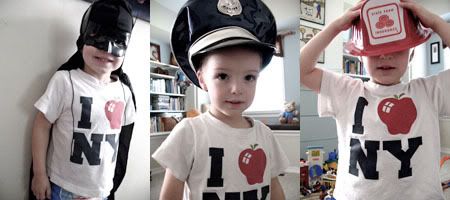 I feel I am lacking in brain cells lately. I have nothing original to say. I keep leaving the refrigerator door wide open. For, like, 20 minutes before I realize I didn't close it. All my creative juices must be flowing to the baby blip, which actually is totally fine by me because creating life is the most creative act of all, when you think about it. So.... I'll have to make due with the leftovers.
Every time I have sat down to write something here, all I can muster up is "UHH... THIS PREGNANCY BE LOTS DIFFERENT THAN LAST ONE" posts, and for that I am sorry. Where I used to be able to write meaningful things- my brain previously a constant swirl of activity- now I often find myself staring into space thinking... NOTHING AT ALL. It is all so strange, this quietness in my head. But I do appreciate it on some levels. Less tumultuous. But, boring.
I have been reading loads of material about natural childbirth. I am increasingly shocked and sickened by the maternal care system in America. I found a book at the library the other day called
"Pushed"
by Jennifer Block (also,
a blog
here) and I have not been able to put it down. It is heavy on statistics- and the statistics are shocking. SHOCKING.
A big part of me is thinking of reconsidering the home birth option. The Bradley class I have been in has been SO HELPFUL... it has also helped me see exactly what Chris and I are going to be up against by wanting a natural childbirth within hospital walls. Because, basically, the moment you step through their doors, you are on their turf. And on their clock. Most hospitals REQUIRE electronic fetal monitoring and IVs- simply because the printouts from Electronic Fetal Monitors are submittable in court. If the hospital gets sued for this, that, or the other, they bring that strip of paper from your labor in and try to cover their butts for whatever surgical procedure they've done to you. (See here! Distress!) But, since Electronic Fetal Monitoring has been introduced in birthing wards, it has proven to have NO beneficial effects on the outcomes of births. It has, however, contributed GREATLY to the astounding Cesarean statistics in this country. (Some hospitals in America have 49% cesarean rates.)
Anywho, I could ramble on for PAGES AND PAGES about natural childbirth and it's benefits, and the strange and unnatural way we view birth here in America, but I know this is not a natural childbirth blog. But, that's what I've been studying and what has been on my mind these past few months. I promise to resume other topics of interest as soon as my hijacked brain cells are returned.
(They WILL come back, right? RIGHT??)
I am looking into becoming a Bradley Instructor sometime after the birth of this baby. Because I am learning so much and have an ever-growing passion to share this knowledge with people who would otherwise be unequipped for their own birth.
I must say it is exciting to finally feel passionately about something again. To be hungry for knowledge about something again. To study something and feel like what I am learning could impact someone else in time.
I haven't felt that way about something in a very, very long time. And I have this precious baby in part to thank for it all. What a gift this child already is!
Still 14 weeks. Rapidly approaching "basketball" status.