So... I thought this baby had dropped, but maybe it was just the way he or she was sitting that day because it doesn't feel nearly as low anymore. I've been in a lot less discomfort the last couple of days, which has been great!! I was getting a little worried there for a minute... It felt like this little one was just going to fall right out of me. haha. Gross.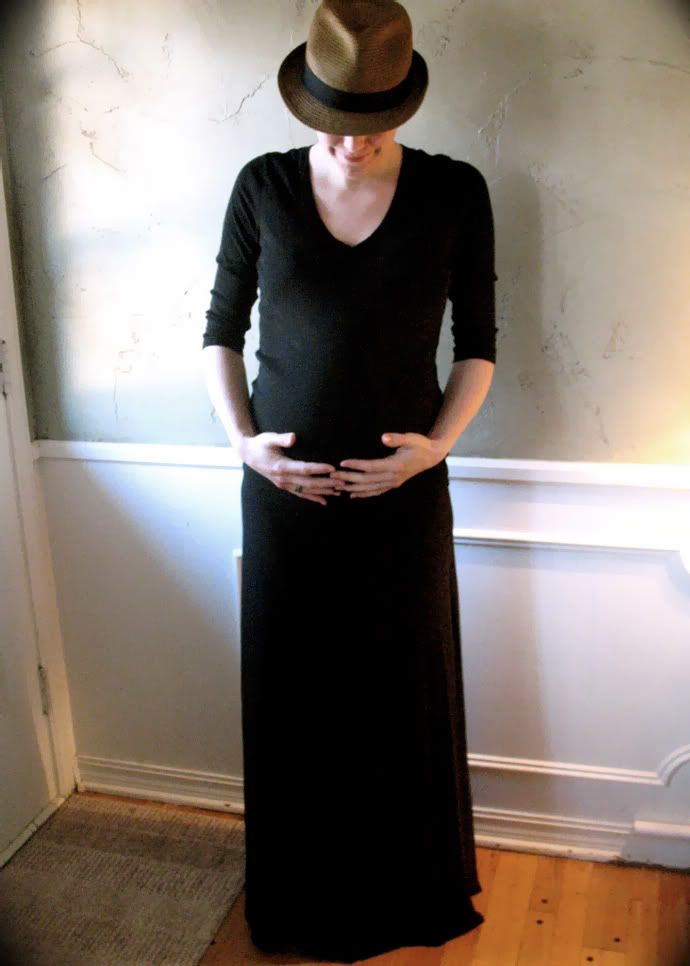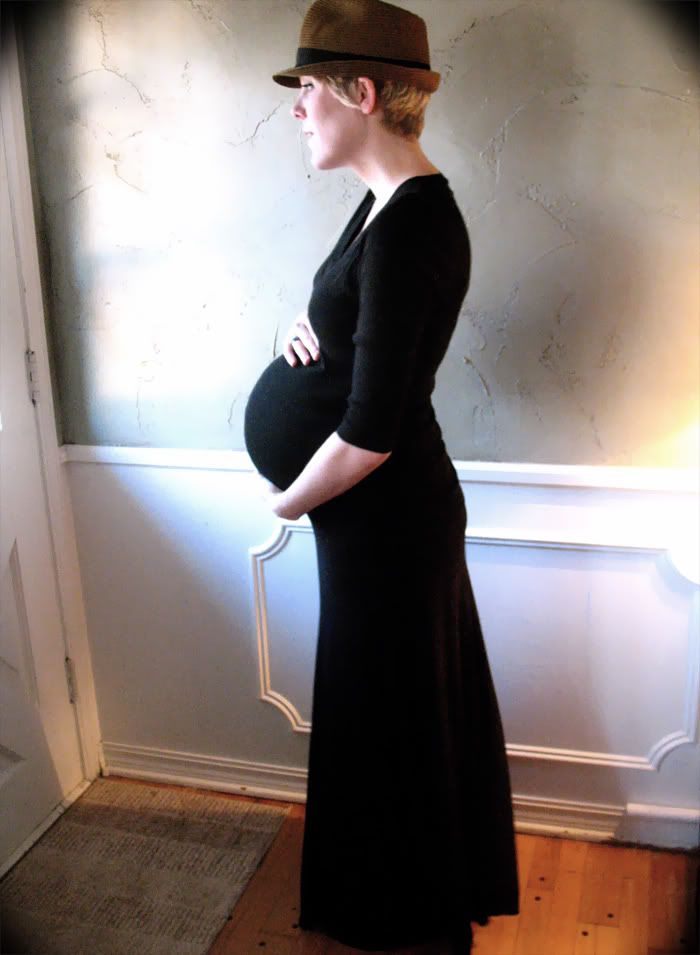 I'm seeing my midwife every Thursday from now until the baby gets here. Part of me is secretly hoping that I will go into active labor while I am already there at the office and/or driving there, because it would save me a trip and pretty much guarantee that I will make it on time.
My last labor went so quickly, I fear this baby is going to be born on the highway... eeeeep! We are as prepared for something like that as we can be- Chris knows what to do and nature pretty much takes care of the rest- but I'd really rather not have this baby in my car... it being so clean and new-ish and all. haha.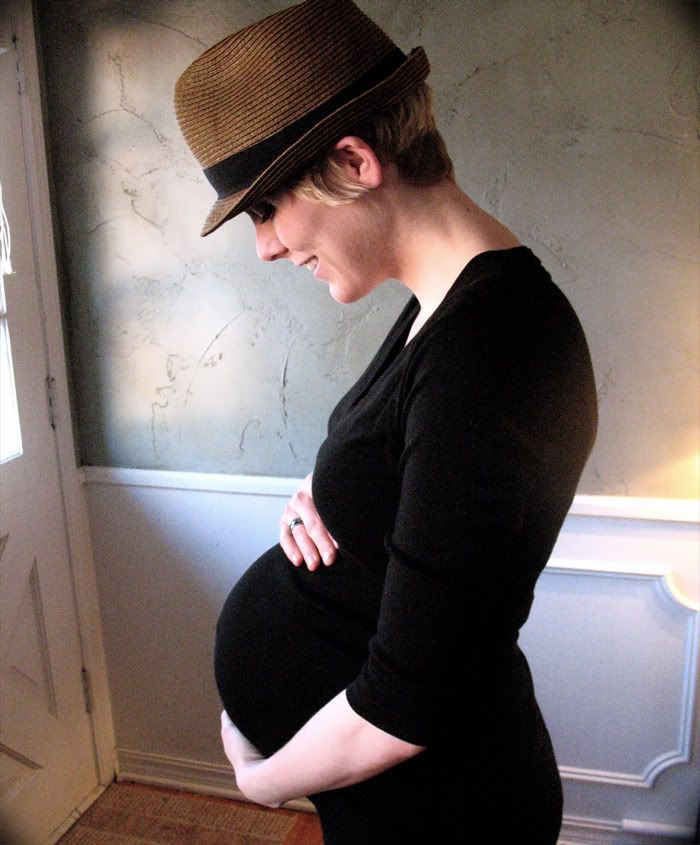 I realized the other day I should probably freshen up on my 'Breastfeeding 101' skillz. It's amazing how quickly you forget all the ins and outs of something after you stop doing it all day every day. It really is the most natural thing in the world, but there is also a science to it and a determination that has to be there if you are going to be successful at it for any length of time, I think... like eating well and keeping your supply up and feeding for certain lengths on each side and knowing when you should or shouldn't use the pump and on and on and on... I feel like I just haven't been thinking about that whole portion of things very much this time around, and I feel less prepared right now than I was with the boys.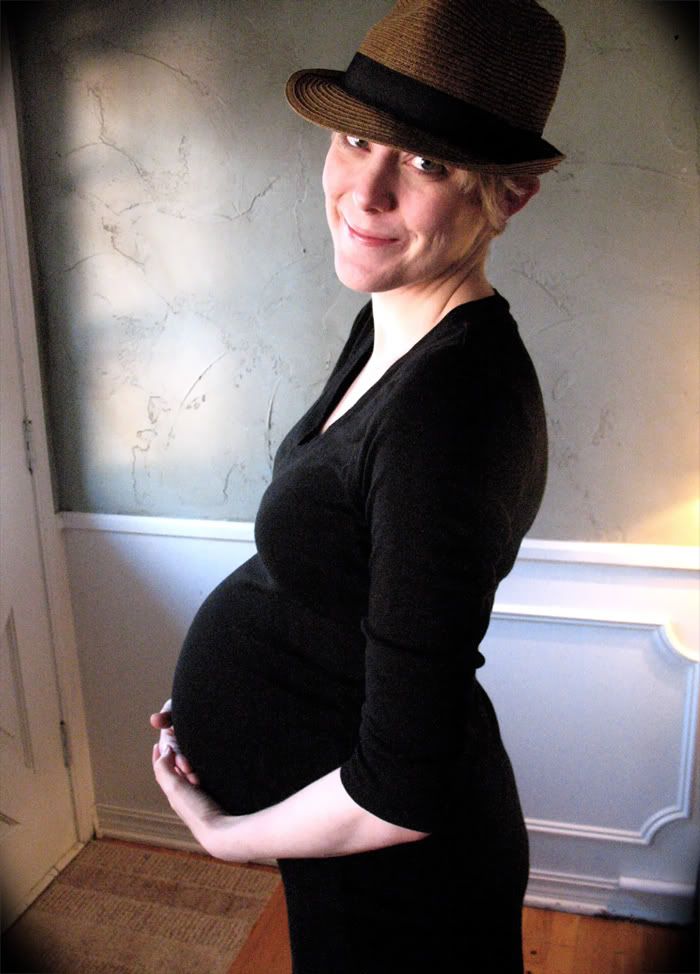 That has been the most challenging part of this pregnancy, I think because we haven't found out the gender... I have felt waaaaaay less prepared in every area- from clothes to nursery to carseats, but also it has bled over into the areas of getting ready for labor and delivery and breastfeeding and baby scheduling and perhaps even preparing myself spiritually/emotionally to become a mother for the third time.
It has also been a lot harder to keep the house feeling "clean & ready" with a crazy two year old running about the place, hitting each room like a little weapon of mass destruction all day long. hehe.
I am praying that these last weeks will be ones of
peaceful
preparation and growing excitement to meet this little one.
After all, I don't think I will look back on these final weeks and wish that I had spent more time cleaning or scrubbing, but that I had spent more time preparing my
heart
for this perfectly timed miracle that's on its way to join our family and our journey, you know? Becoming a mother again is ALWAYS an intense experience for a woman's heart, even if it is her third or fourth or sixteenth time around...