Today was the first time in a loooooong time that I actually took the time to get dressed in something other than pj pants and a t-shirt.
It actually made a big difference in how I felt. Maybe my morning sickness cure is DESLOBIFYING MYSELF every once in awhile?
Chris will be thrilled!
;)
I will be 11 weeks tomorrow! Here are the first belly shots: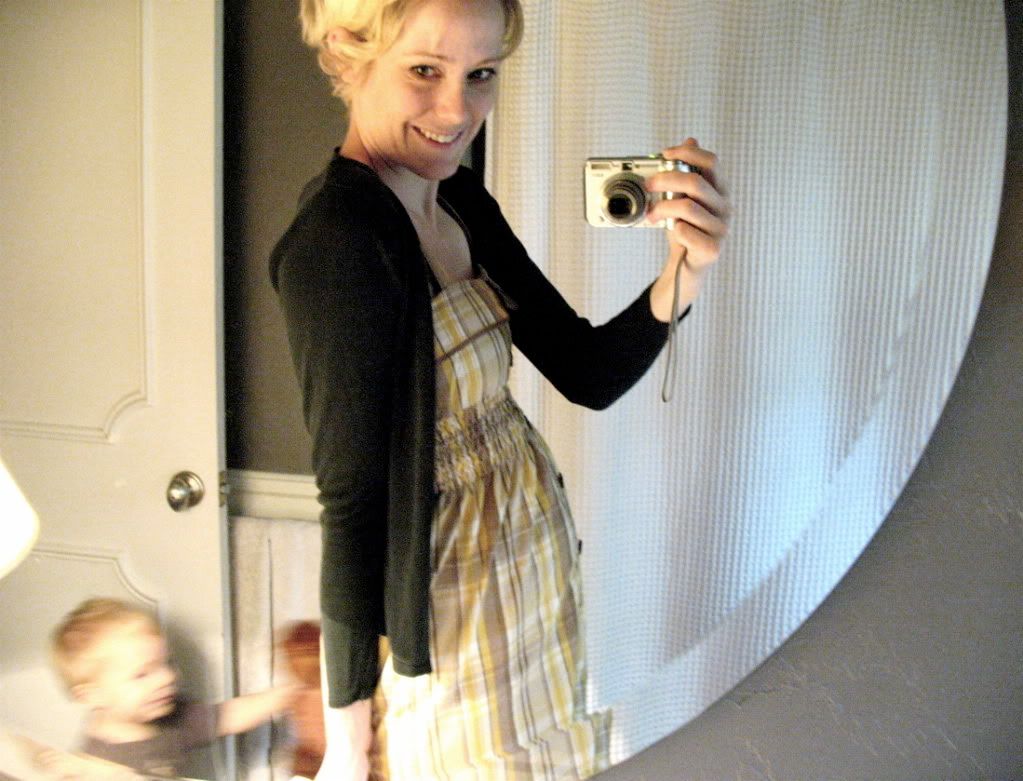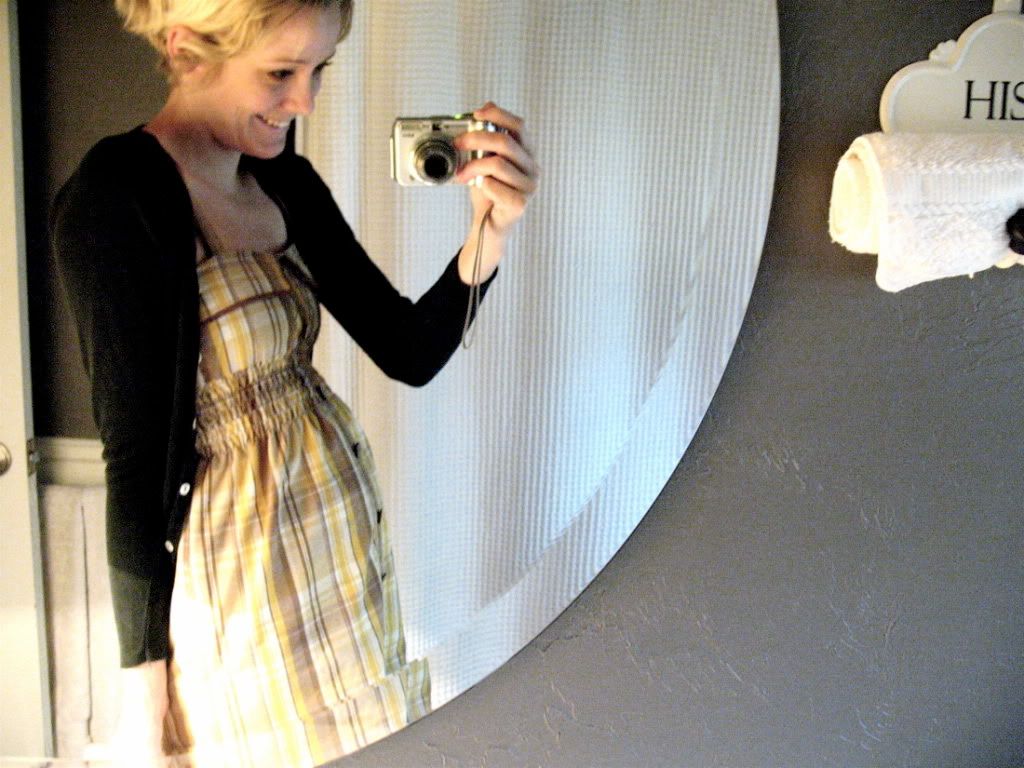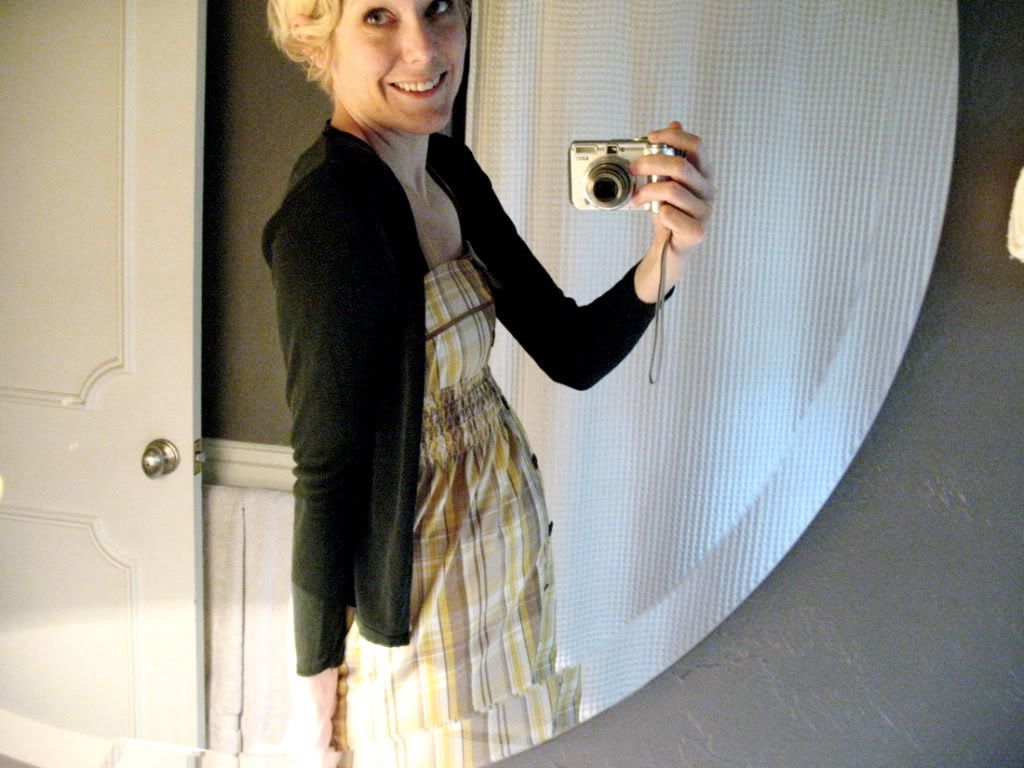 Myer keeps following me around the house trying to put his 'babies' (stuffed animals) under my dresses or shirts. I think he's
sortof
starting to get the concept? cutie patootey.
He wanted me to take a 'belly shot' of him too: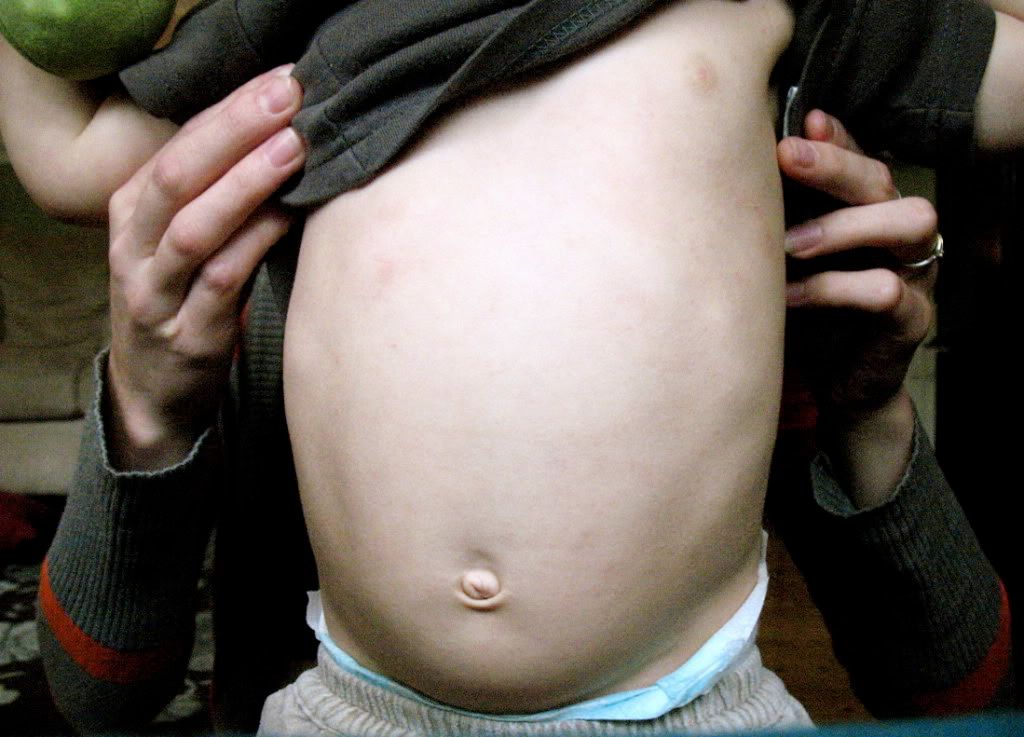 (He is the coolest almost-20-month-old in the universe.)
Chris and I have been talking about our car situation this week, seeing as how there are not enough seats to fit our growing family in our Honda Element. Sad.
So, in 5 months or so, we will be selling the lovely Element to purchase something more...
you-can-no-longer-deny-that-you-are-a-mom-ish.
Chris is reeeeeally pushing for the sliding doors option, which leaves us a choice between a used minivan or a used
Mazda5
.
I prefer the look of the Mazda, of course, but I am thinking that I would probably love all the extra room in a minivan.
But would all that extra room in the minivan offset the potential soul-killing feeling of actually driving one?
Hmmm. THAT is the question. haha.