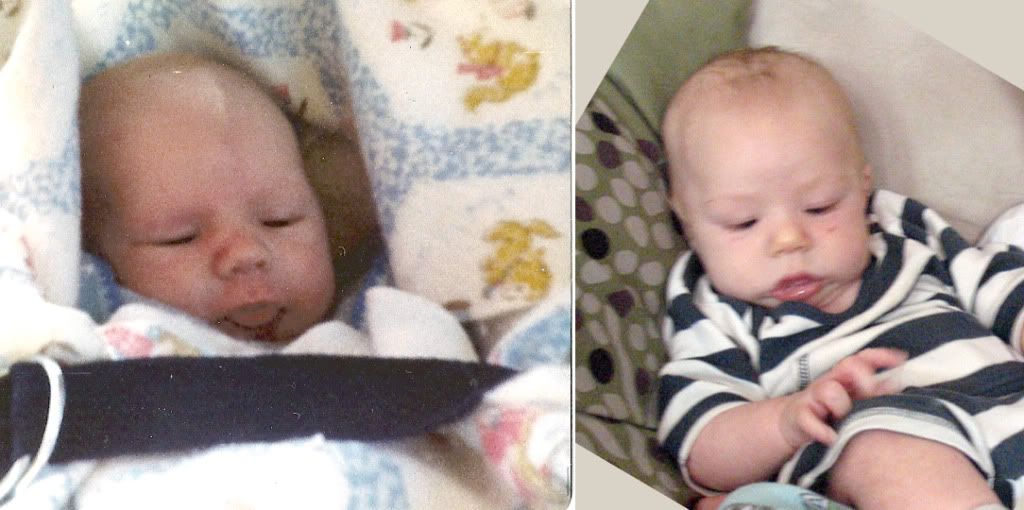 This boy doesn't just look
similar
to his daddy.
He is THE spitting image.
I mean, I knew he didn't really look like me, but this is just ridiculous!
Is this totally insane to anyone else but me?!
I'm freaking out over here.
(FYI, witty bitty Chris is on the left, Myer is on the right.)
Wiggity wow!