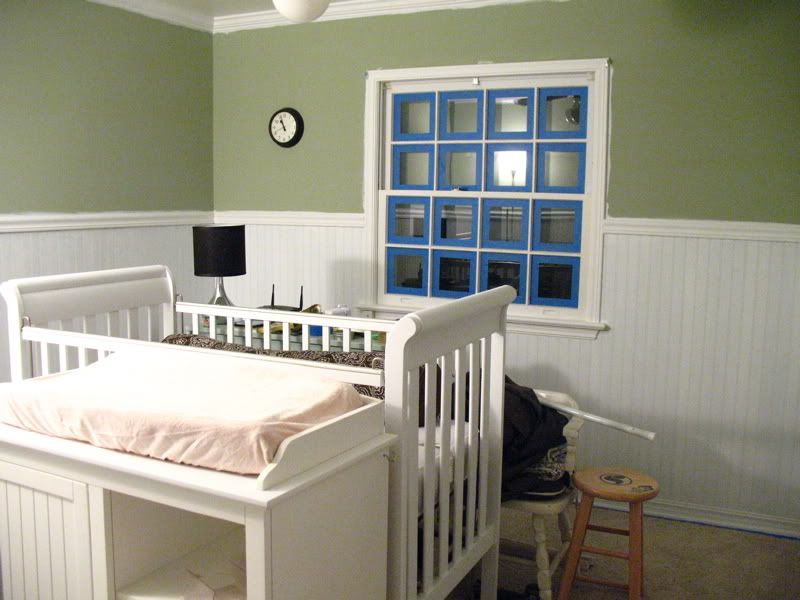 Chris has been working hard.
He's got all the wainscoting and crown molding up, with the first coat of white paint on them. (They will get a second coat soon.)
He's painted the crib white and also re-painted the changing table. Now we need to decide on a wall color....
I'm thinking something similar to what it is now, or maybe a darker brown? I'm torn. Here's a REALLY jenky photo of what brown would potentially look like:
or maybe something like this?
Any opinions are much appreciated!