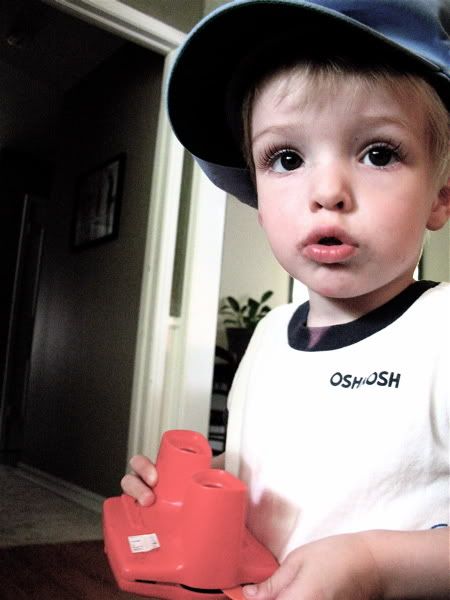 Yesterday Chris, Ezra, and I drove East to Arkansas with our friends Joel, Ken, Jamie, and Jacquie in order to play at an evening college church service. It was a very pleasant trip and Ezra was a really good boy the entire time. We played at the college group and talked to some of the kids for a bit and then packed up again for the 3 hour trip home.
On our way back to Oklahoma, we went through the Wendy's drive-thru for dinner. I ordered chicken nuggets but they forgot to give me my sauce, so Chris ran inside to grab me some. (Mind you, we are in Fort Smith, Arkansas... a land unto itself.)
Chris came back out with my saucy-sauce and proceeded to tell us all the funniest story that has ever been told.
He said he went into the restaurant and it was just chaos in there. There was a young kid wiping off the tables with a dingy rag and then slowly wringing the rag out ONTO THE FLOOR. Where is the logic? Behind the counter, there were two teenage girl employees that were giggling and laughing and acting as if their job was as fun as a sugar-coated slumber party. The two giggling teenagers accidentally bumped into each other while they were both holding trays of food and the food spilled out all over the dirty-rag-drenched floor. They both paused, looked at each other, and then started busting up laughing again.
That's when Chris saw the manager of the restaurant spin around from the drive-thru window he was working at. He glared at the girls who were (still!) cracking up. The manager then took a deep breath and was VISIBLY SHAKING as he pointed his finger at his two adolescent employees and hissed, "You two better
knock it off
THIS INSTANT or I will PUNCH YOU IN THE HEAD, I swear to God!"
This, of course, made the girls laugh
even harder
and it also almost made me pee my pants when Chris told me the story moments later. Ahh, Arkansas.
(Doesn't that sound EXACTLY like a Saturday Night Live skit?)
As we continued our drive home, the weather started looking a little creepy. Dark clouds. Lots of lightning. Severe weather alerts being issued over the radio. Our friend Dustin texted us and told us to be careful because there were tornadoes East of Oklahoma City. You know,
East
. As in, WHERE WE WERE.
We just barely missed all of the severe weather and tornadoes and we got home without incident. But about an hour after we got home, the storm showed up at our front door. And it proceeded to stick around all night long. There was DEAFENING thunder and hail and they clocked wind gusts up to 70 mph in my neighborhood. Chris was up most of the night because he couldn't sleep and he kept watching the weather online to make sure nothing was headed our way.
Thankfully, our house weathered the storm really well. The next morning, all the damage we could find was one broken rose bush. Phew!
Remember how I told you we tilled our yards and seeded them? Well, it's only been a couple of weeks since then, and JUST LOOK AT OUR GREEN GRASS! This whole part of the yard used to be mud and crabgrass. How did this happen so fast?!?!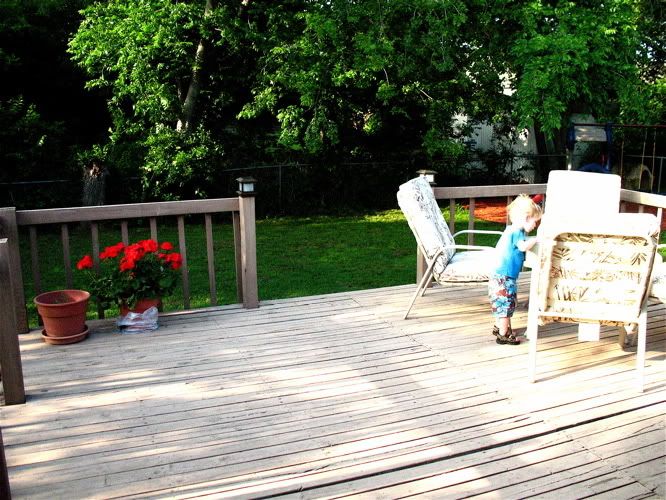 What the heck? We love our yard and it was so much fun to hang out back there at the Cinco De Mayo party we hosted a couple of days ago... Beer. Tacos. Friends. Boccie Ball...
Perfection
.